Dr. Frank Lipman's Cleanse Detox
The Detox Diaries: Can a Cleanse Lead to Healthier Skin?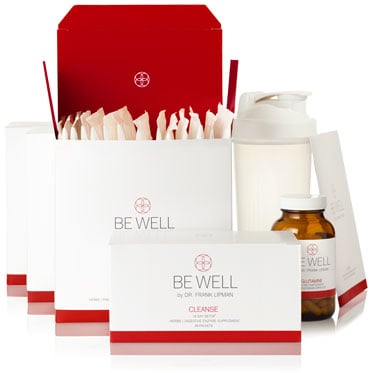 Dairy doesn't cause breakouts — or so goes the usual line of dermatological thinking. Except here's the thing: cheese and milk take my skin to Blemish Town like nothing else. If I eat just a smidgen of triple-creme cheese, my complexion pays for it. That's not surprising, according to Dr. Frank Lipman. He's a New York-based integrative doctor who believes that many people are taxing their bodies with sugar, caffeine, alcohol, bread, and other not-so-good-for-you foods. (He's also Donna Karan and Gwyneth Paltrow's go-to wellness guy.) "I don't think our bodies are built to process as much sugar as they do," Dr. Lipman said in a recent conversation. "We eat so many of these foods, and we don't realize we're addicted to them. That's why detox is so important."
Detox? I've never been interested in taking that route, but the dairy breakouts have had me wondering if something's a bit off with my diet. So, encouraged by Dr. Lipman's assurance that we could eradicate my cystic acne over time, I decided to embark on his two-week Cleanse detox program ($199, sample provided by PR). Read on to find out what that means.
I've never dieted, instead believing that eating a variety of healthful foods would be better than counting calories. The acne, though, and a feeling of constant fatigue, inspired me to try something different. I had never been tempted to try a detox program before, but Dr. Lipman's program appealed for one simple reason: It allows people to eat. (Call me crazy, but I don't think surviving on a blend of lemon juice, maple syrup, and cayenne pepper is realistic or healthy.) Three fiber-rich shakes and two light meals a day seemed reasonable, even if I'd have to cut out some of my favorite foods like tomatoes. Plus, a colleague had a good experience with the program. Besides, it's two weeks.
So then! For the next two weeks, here's the plan: two shakes in the morning, a light lunch, another shake, and a light dinner. No booze, caffeine, sugar, gluten, dairy, eggs, soy, or artificial anything. Expect updates every two or three days, and feel free to ask questions. Here we go.