It's no secret that we love drag queens [1], so it should come as no surprise that we're totally obsessed with RuPaul's Drag Race too. After all, who better to demonstrate the ultimate in fabulous makeup and hair lewks than RuPaul and her crew? We jumped at the chance to cover the cult-favorite show's sixth season finale party at the Tropicana in Las Vegas, where we got a firsthand account of the craziest yet copy-worthy beauty tricks from the 2014 cast. Here, fan-favorite and winner Bianca Del Rio (#TeamBianca!) and the rest of the queens reveal how to beautify yourself using spit, lube, and birdseed (yes, really). Intrigued? Keep scrolling.
Bianca Del Rio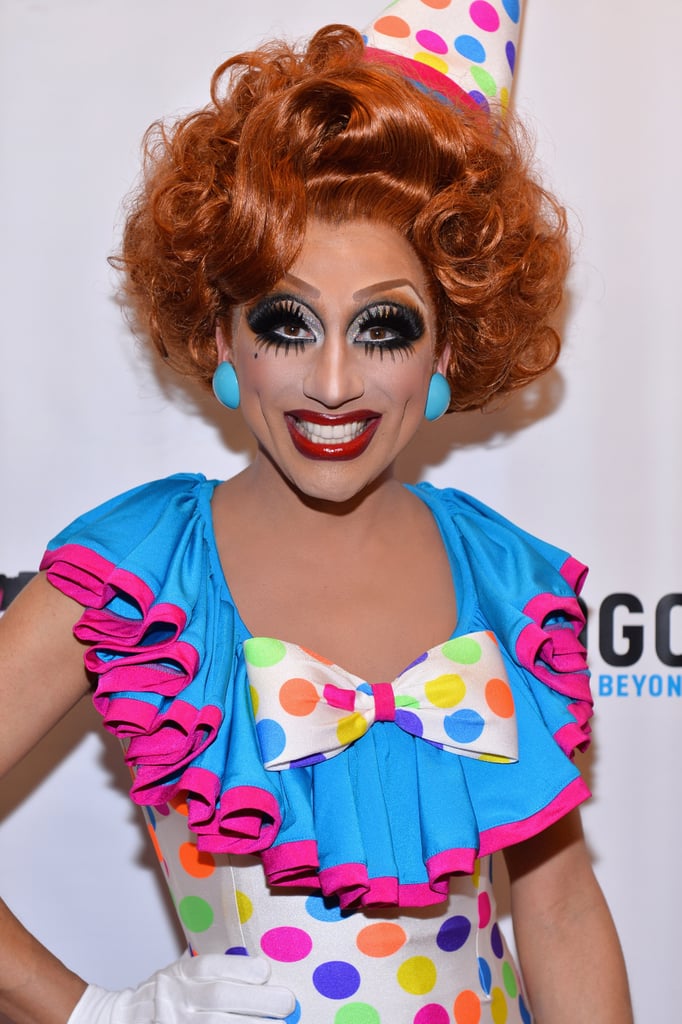 "I use medical adhesive to get rid of eyebrows. It's called Pros Aide [2], and I use it to block out my eyebrows so I can draw them higher and look surprised. I also use L'Oréal Voluminous Mascara [3] to open up my eyes, because I like drugstore stuff. It's kind of like having a friend that you sleep with: You can get it when you need it, and it's always open!"
Adore Delano
"I use my spit! I use spit in black eye shadow, and I do my eyebrows with it. I like those '80s black eyebrows. I use my spit with any type of eye shadow, because I feel like it just sticks on better than water."
Courtney Act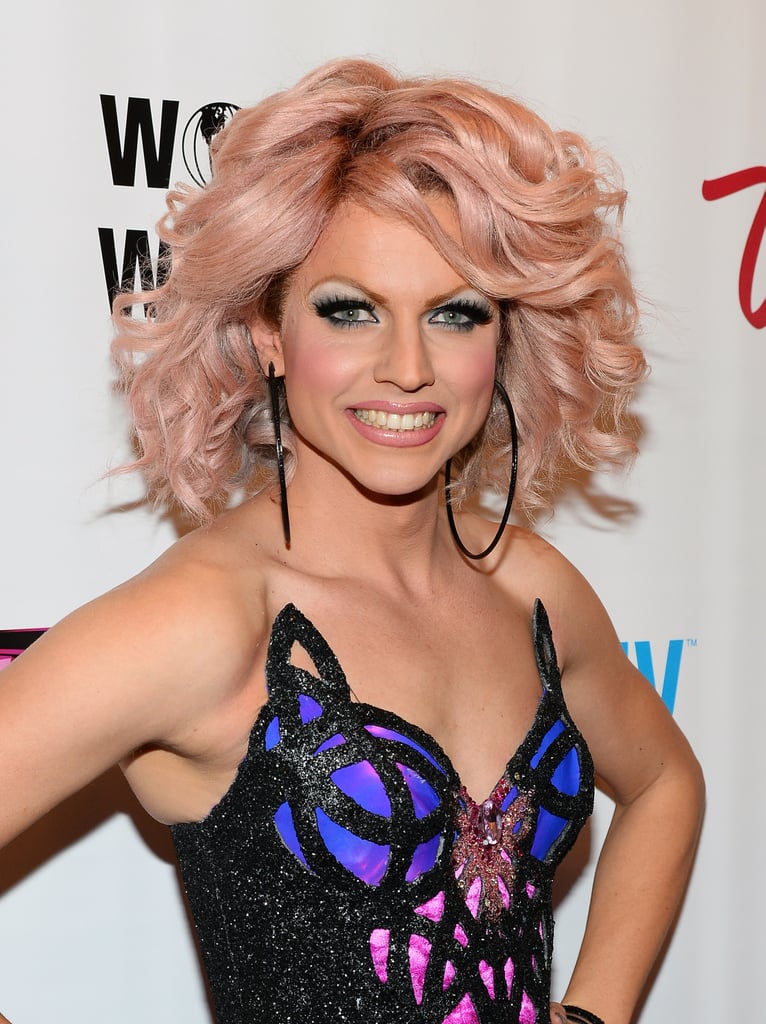 "My trick is using several kinds of adhesives. Right now I've got like seven different adhesives working simultaneously on my body. People think this just happens by accident, but it is an architectural delight over here. I use eyelash glue, wig glue, I've got two different kinds of tape to hold my tuck back — a medical tape and an industrial plumber's tape. It's usually used to hold tiles on the sides of buildings while the glue dries, but I use it to hold back my penis. There are lots of adhesives in strange places. Never underestimate the importance of superglue or hot glue, or just any glue in general."
Darienne Lake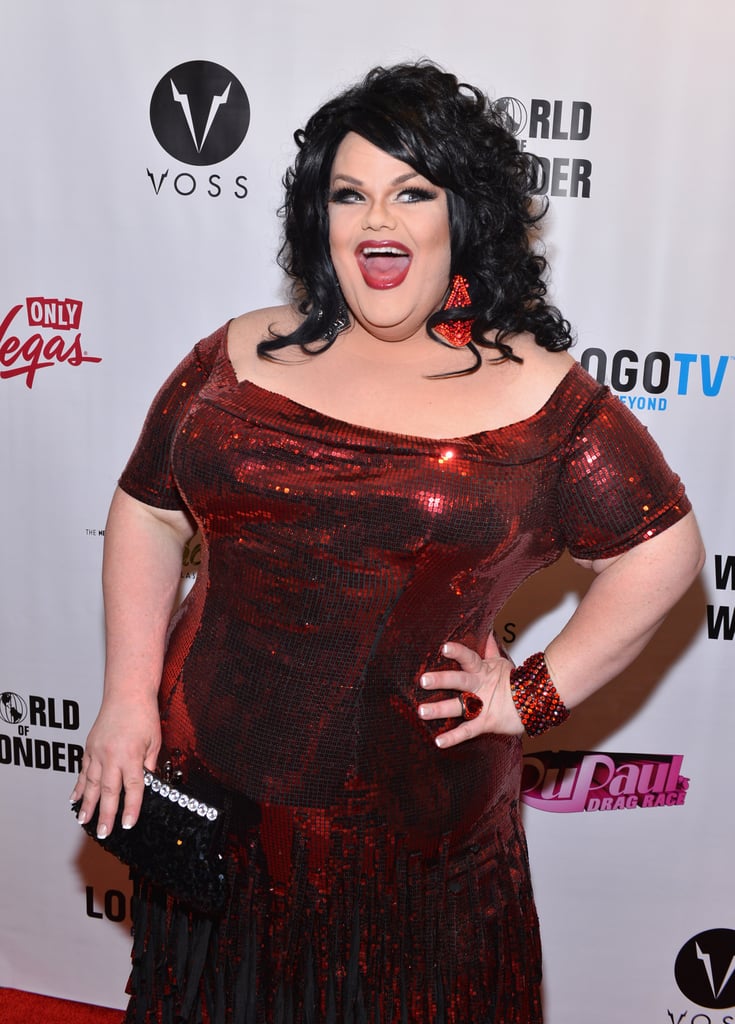 "I found this great makeup primer, and I read the ingredients. I realized the main ingredient is also the same main ingredient that's in my lube! It's the same exact stuff — dimethicone! Then I also found the same ingredient in my hair shine that's really expensive. But I'm a bargain queen, so sometimes I'll use just a drop of lube on my face as a primer or in my hair for silkiness. Lube as a primer makes makeup just glide over your face so smoothly."
BenDeLaCreme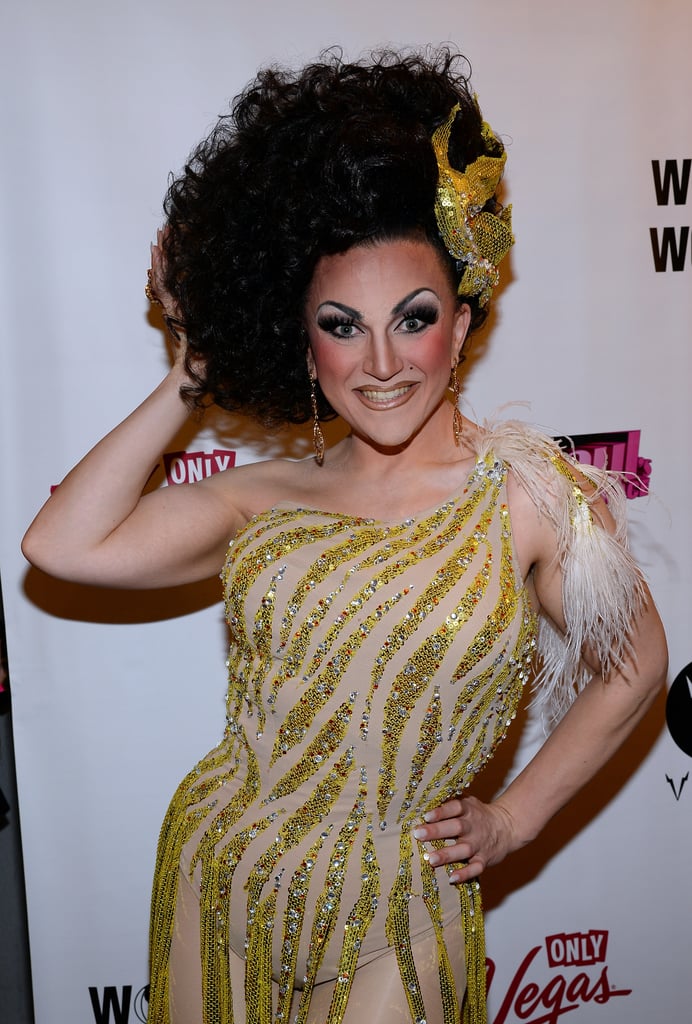 "I love to use those sponge paint brushes [4] to apply makeup because you can get a hard line by using the edge and a soft effect by using the sides. I buy them at Lowe's or Home Depot! I use it for foundation, for shadows, for everything."
Joslyn Fox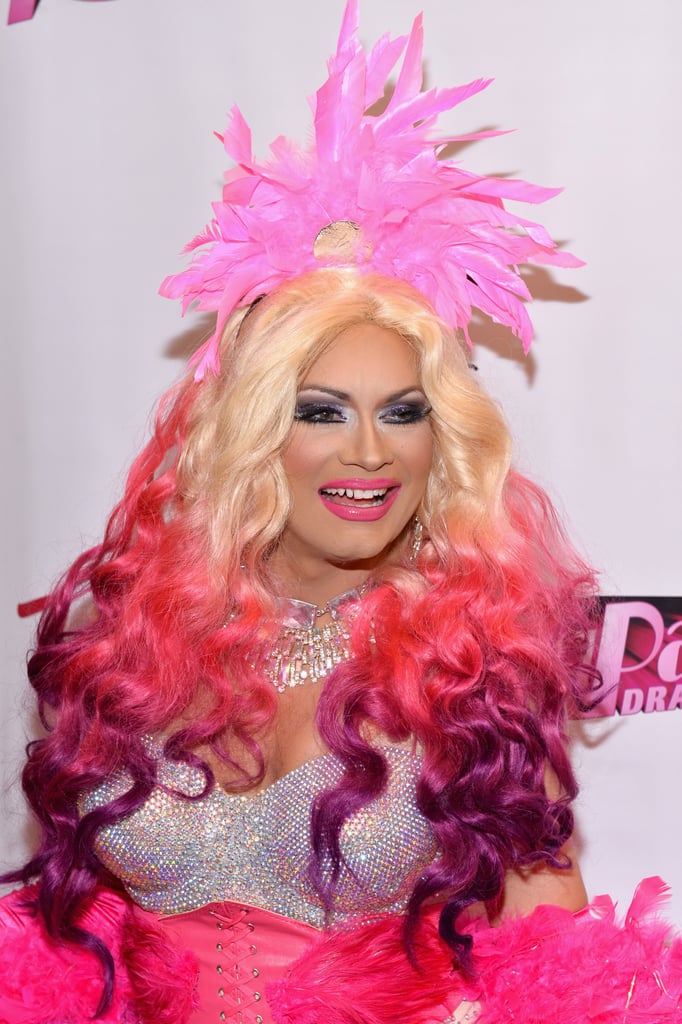 "I can give you a three-minute boob job using contouring and highlighting on your chest. The same way you contour your cheeks and eyes, those same rules apply for your chest. So you put on your best push-up bra, you take some bronzer, and you follow the McDonald's arches on your chest with a big M shape. Then you highlight the front of your boobs and highlight in the middle of your cleavage and above the bronzer. The more shimmer the better for your chest bronzer and highlighter. That's not so true for your face, but it works great for your boobs. Also, I make my boob padding out of birdseed! I make sacks of birdseed and stuff it in my bra, because it's firm enough to push up what you already got, and it's malleable so it moves. But I just worry about going outdoors! It could end up like an Alfred Hitchcock movie."
April Carrion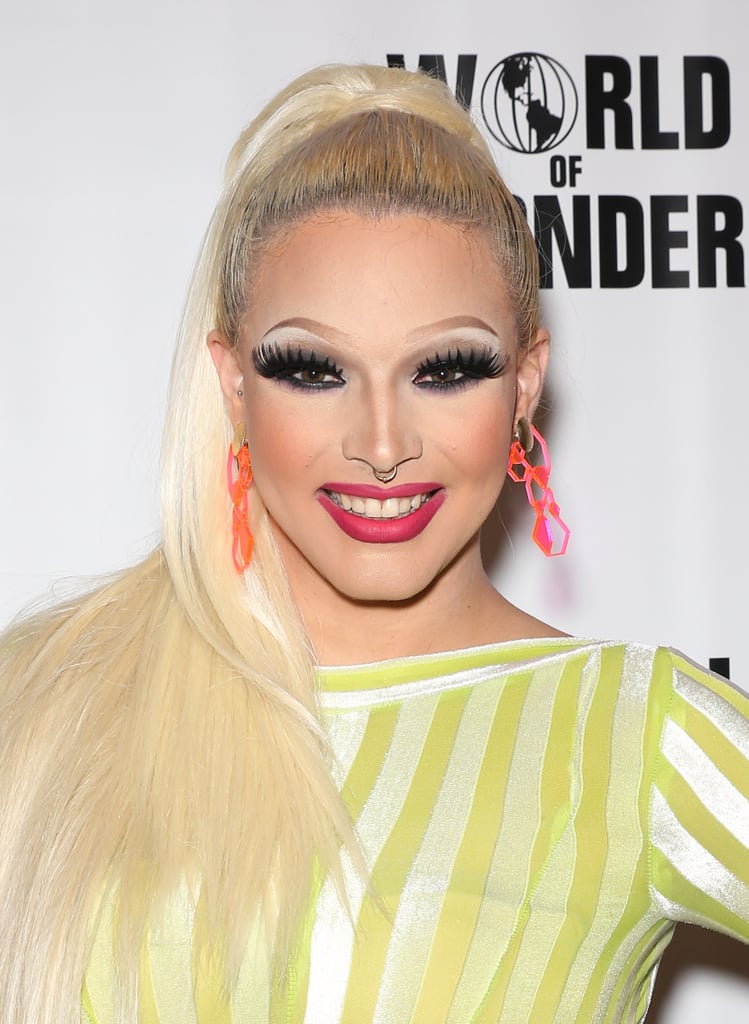 "I glue my fake lashes directly onto my real lashes instead of along the lash line above to give me a more open eye. I sandwich the two together and tilt the fake lashes up really high, which makes me look like I have bigger eyes."
Magnolia Crawford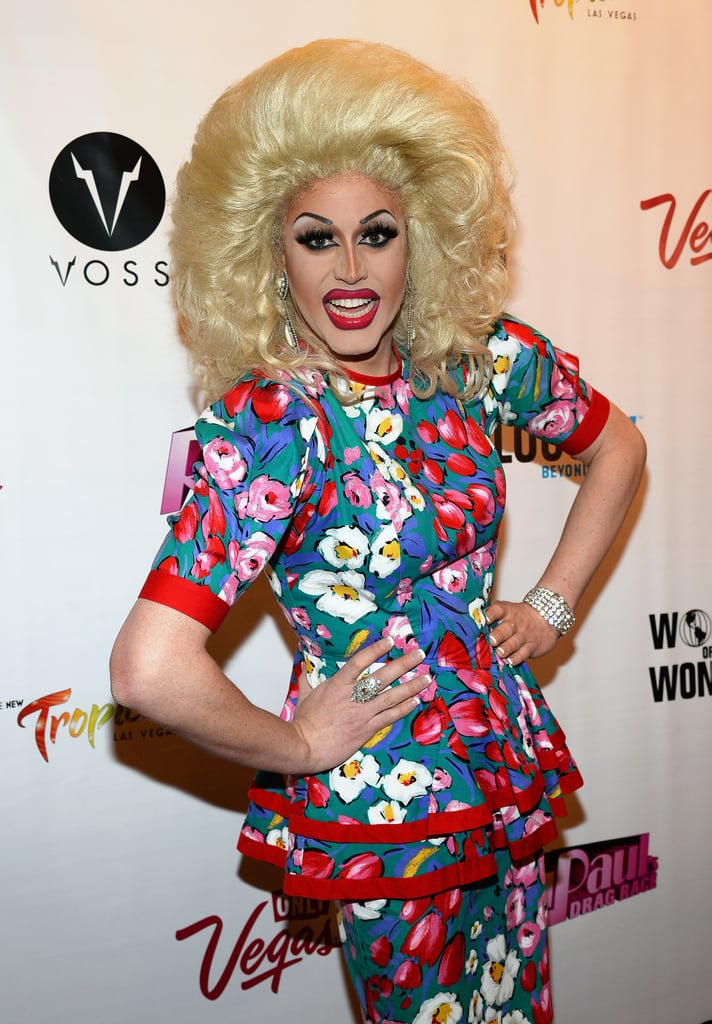 "I use wig glue for my eyelashes, which probably is not that safe, but it's black, so you don't notice it as much or have to wait for it to dry clear. You can buy it from a wig store and lots of drag queens do it, even though we shouldn't because it's not good for you, but, oh well! It's for your head and not your eyes, but I think it's pretty similar to lash glue, so who cares? As long as it works!"
Kelly Mantle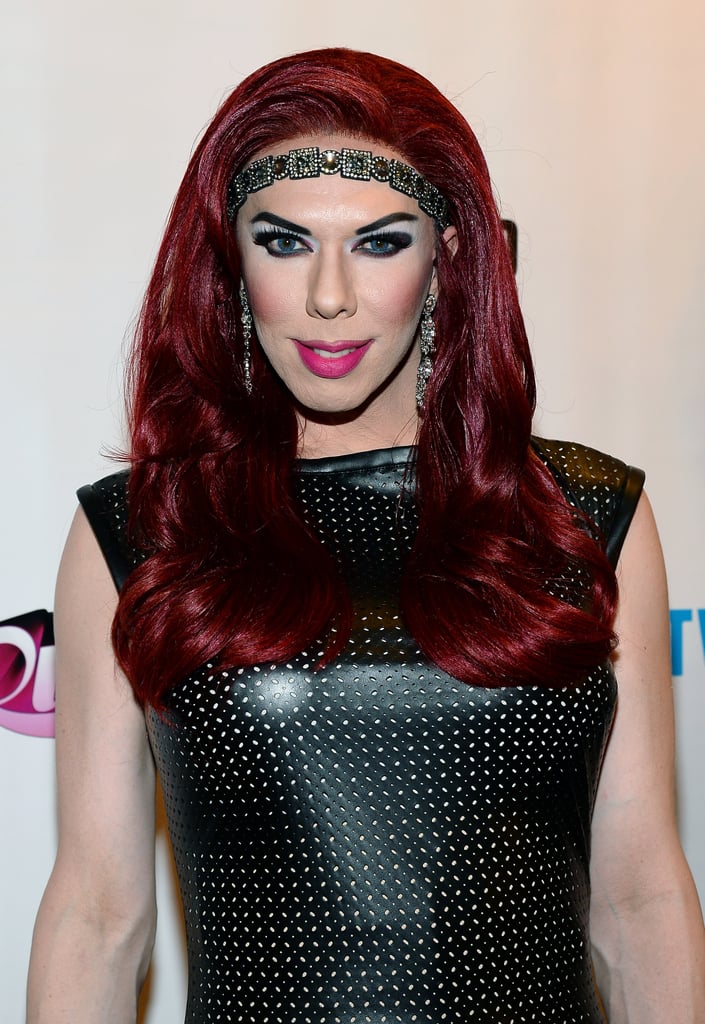 "My best piece of beauty advice is to put your cellphones in your purse so you don't spill your drinks on them, and then when you pull them out of your purse, use a filter. Hashtag Valencia! On Instagram, yes ma'am! It'll always make you look tan."