Dressy Celebrity Ponytails
Who Had the Prettiest Ponytail This Week?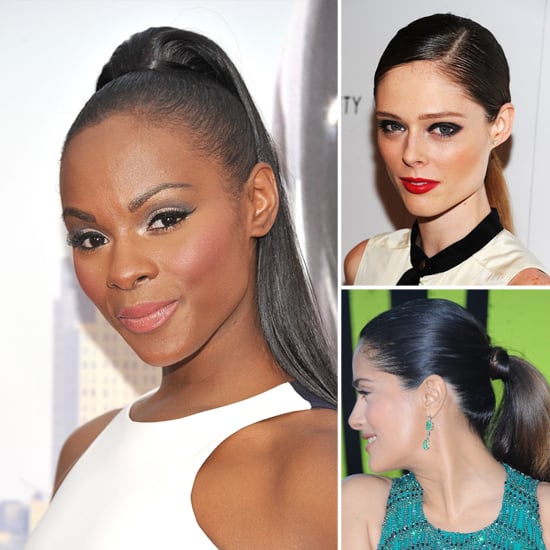 From runways to red carpets, this year's ponytail has a more dressed-up feel about it. Tika Sumpter, for instance, topped her waterfall-style ponytail off with a wraparound base, proving that the style isn't just for life's casual moments. Coco Rocha opted for a sleek, side-parted ponytail worn low at the nape, while Salma Hayek took a more playful approach, wearing her bouncier version set in the middle at the back. Each style gives off a different vibe, thanks to texture and placement, but whose pretty ponytail do you prefer?