Dry Scalp Remedies
7 Things Your Dermatologist Might Not Be Telling You About Your Hair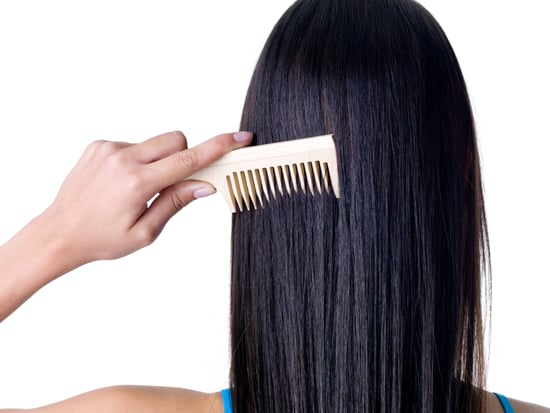 You want longer, healthier hair? Then perhaps you should look into how well you're treating your scalp. Clear Scalp & Hair Therapy Celebrity Dermatologist Francesca Fusco breaks down how getting gorgeous hair has so much to do with the root of your hair. Plus, she reveals some of her professional secrets to getting the lustrous strands you desire.
1. Hair growth can be achieved by taking supplements. Adding a supplement with the right balance of vitamins can help you achieve maximum lengths. Look for a hair, skin, and nails formula that has biotin, silica, vitamins B, C, and E, iron, and omega-3. And if you didn't love Summer enough already, here's something that's the cherry on top of that ice cream sundae: hair and nails grow at a faster rate during the warmer months.
2. Birth control could stop your hair from thinning. High levels of testosterone in women can actually lead to excess shedding, so oral contraceptives regulate the hormones to help stymie hair loss. If you notice your hair is thinning without shedding, it's time to make a dermatologist appointment, as this could be a sign of female pattern thinning. It's also wise to ask for a thyroid check.
3. Your hair is affected by what you eat. If you suffer from a dry scalp, try incorporating more omega-3 and fish oils to your diet. Vegans should also make sure to supplement their diet with protein and iron for maximum hair health.
4. You should try to pass on getting certain hair treatments when you're premenstrual. Schedule your perms, relaxers, and color services during non-PMS weeks. "We are more vascular and prone to bruising at that time," Dr. Fusco says. And when you do head to the salon, Dr. Fusco recommends deep-conditioning your strands 24 hours before to keep the pH in check. You can even take an Advil one hour before the service if needed.
5. Getting your hair colored shouldn't tingle. "A lot of people who have scalp problems don't even know it," Dr. Fusco says. "If women go get their hair colored and feel a tingling, then there is a possibility that your scalp is really dry." A dry scalp before coloring will only worsen over time, which can lead to dandruff, inflammation, unhealthy hair follicles, and potentially hair loss.
6. Your scalp needs exfoliation. Just like you exfoliate the skin on your face, your scalp can also benefit from a good cleanse. Dr. Fusco suggests adding a few spoonfuls of sugar to your shampoo to help get rid of dead skin cells, using the pads of your fingers to work the mixture in. Always avoid using your fingernails when scrubbing, however. This aggressive technique can lead to unintentional scabbing. For heavy buildup, try a salicylic acid shampoo once a week.
7. You can use conditioner on your scalp. "Many women don't use conditioner on their scalp because they're afraid to clog pores or weigh down fine hair," Dr. Fusco says. But just like your face requires moisturizer, your scalp benefits from hydrating. Just make sure your conditioner is noncomedogenic, so that you can actually use it from roots to ends. Dr. Fusco also recommends adding a drop of oil to your leave-in conditioner for extra moisture.