Dry Skin Remedies
Dry Skin 911: How to Heal and Conceal Dry Skin All Summer Long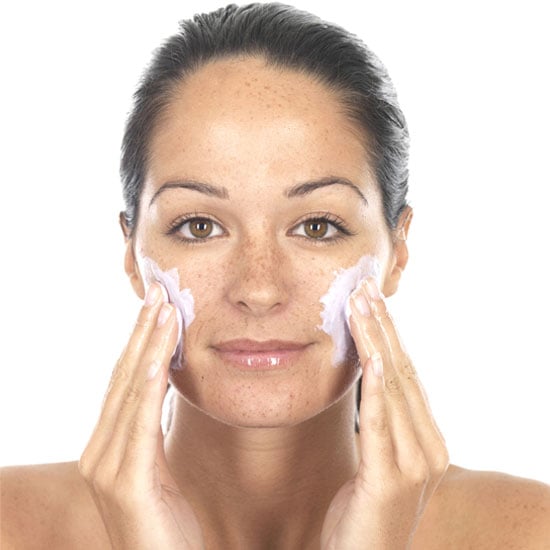 Alexis Wolfer, author of the popular blog The Beauty Bean, is partnering with POPSUGAR Beauty to bring you her favorite trends, beauty tips, and how-tos in a series of nine posts.

Spending your Summer stretched out in the sun, splashing in the surf, or sprawled on the sand? Well, then you're probably itching (pun intended) to heal that dry skin of yours. Whether you're ripe with a sunburn, you're simultaneously breaking out, or you need to apply makeup to that dry skin of yours without it cracking over dry patches (and neither lathering on your usual lotion nor sipping water to hydrate your skin from the inside out is enough), have I got the solutions for you . . .
4 Ways to Heal and Conceal Dry Skin All Summer Long
Compresses for sunburn-induced dryness
Help assuage postsunburn sting, promote healing, and prevent peeling with whole-milk compresses. Saturate cotton pads with refrigerated whole milk and apply to reddened areas for 10 minutes. As the cotton pads warm, resaturate them to keep the compresses cool throughout. The lactic acid in the milk will help to promote healing, the fat helps to moisturize and prevent peeling, and the cold helps to reduce inflammation. Rinse residue off with warm water and follow with moisturizer.
Mask for combination skin
If your skin is dry but also prone to or currently breaking out, mix one tablespoon ground oats (just throw your oats in the blender until sand-like) with one tablespoon full-fat Greek yogurt. Apply a thick layer to your face, back, chest, or any other area prone to acne, and let the mask dry completely (approximately 25 minutes) before gently scrubbing the mask to exfoliate pore-clogging skin cells. Rinse with warm water, and follow with moisturizer. The probiotics in the yogurt will help to balance bacteria on the skin's surface, the lactic acid will help to gently loosen dead skin cells, and the oats act as granular manual exfoliants.
Scrub for dry, dull skin
For dry, dull, sallow-looking skin from head to toe, mix one tablespoon coconut oil with one tablespoon white sugar to create an exfoliating scrub. Using gentle, circular motions, exfoliate dead, dull, dry skin cells away before rinsing off the sugar with water. Allow residual coconut oil to remain on your skin for its moisturizing benefits. The lauric acid in the coconut oil will help to both gently exfoliate skin cells and simultaneously moisturize the skin, while the sugar will help to manually exfoliate the dry, dull layer of skin cells away.
Makeup for dry skin
Nothing's worse than dry skin flaking under your makeup, which is why it's so important to look for a foundation that not only conceals your flakiness with its hydrating properties but also helps heal it, which is why I love COVERGIRL + Olay's Tone Rehab 2-in-1 Foundation, which combines foundation and a hydrating serum in one to help keep skin moisturized and concealed throughout the day.
Happy hydrated Summer!