Easy Bacne Treatments
Swimsuit SOS: How to Keep Bacne at Bay
As POPSUGAR editors, we independently select and write about stuff we love and think you'll like too. POPSUGAR has affiliate and advertising partnerships so we get revenue from sharing this content and from your purchase.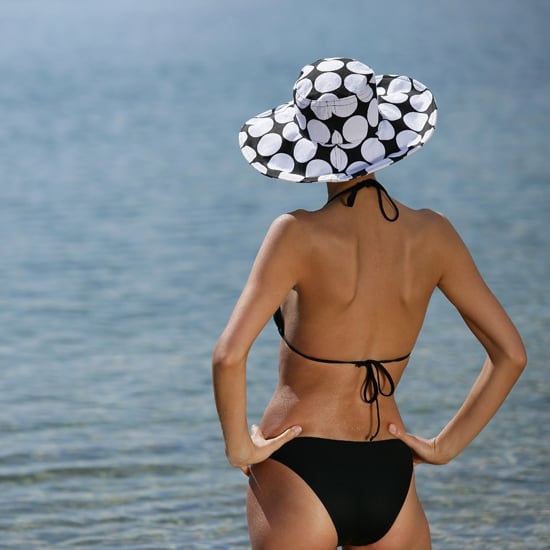 Bacne is an issue that people put up with all year, but it can seem so much worse in the Summer. Putting on a slinky string bikini when you have blemishes all over your back and shoulders can feel like someone's thrown a spotlight on you. But bacne is not something that's going to go away on its own. "You need to take on a lot of commitment with it," says Jamie Ahn, owner of Acqua Beauty Bar in NYC. To get Ahn's insight on how to prevent back acne and what to do if you find yourself speckled with unsightly bumps, just keep reading.
How to prevent it: Stay away from tanning oils, Ahn advises. Besides providing little to no SPF protection, applying oil to problem areas is just asking for blemishes. "The other thing to do is invest in a really good body wash," says Ahn, who recommends Peter Thomas Roth's Beta Hydroxy Acne Wash ($35). She also stresses the importance of showering and removing sweaty clothes and swimsuits after a day at the beach or working out.
What to do if you have it: The myth that the sun will clear up your acne is just that — a myth. "It's a really bad idea to skip sunscreen because you're going to cause pigmentation," Ahn says. "And once you get pigmentation, that's a whole other level of treatment." So make sure you apply your sunscreen, but Ahn suggests something with a little less zinc oxide. A mist, like Hampton Sun's Continuous Mist Sunscreen SPF 35 ($32), will give you the coverage you need without clogging your pores. Just make sure you reapply hourly since mists are more water-soluble, meaning they come off easier in the ocean and when you sweat. And that's how you say bye-bye to bacne.