Easy Catwoman Halloween Costume Idea
Halloween Costume Idea: Catwoman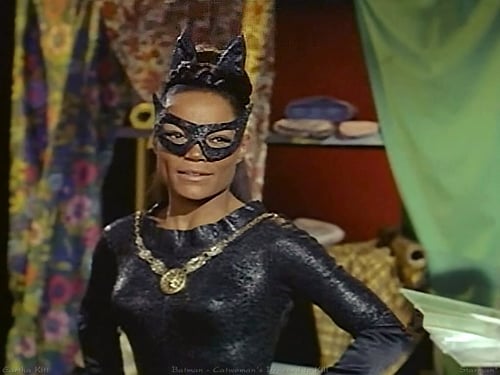 The costume: Catwoman
Batman's sexy nemesis/paramour has been a sexy costume staple since the 1960s (when the lovely Eartha Kitt played her on TV), and she shows no signs of fading away. Plus, as long as you have an all-black outfit, cat ears, and a mask, she's a really easy character to put together. Do it this year, before everyone copies Anne Hathaway's Catwoman from next year's The Dark Knight Rises.
Hair and makeup: Black kitty cat ears, of course, and a black mask, with plenty of red lipstick and black eye shadow. Also, sexy hair is a must, preferably curls or big retro volume.
What to wear: Black leggings, black gloves, black boots, and a tight black motorcycle jacket or long-sleeved top.
Take it to the next level: Add Catwoman's "claws" by gluing or pressing on some super-long acrylic tips. You can even paint them red for extra feline flair.