An Easy Hairstyle For Curly Hair
An Easy, Elegant Style For Curly or Wavy Hair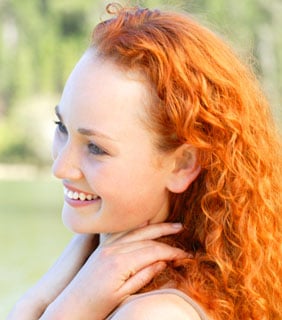 Warm weather's not quite over yet, and if heat and humidity have you relocating to Frizztown (it's right next to Funkytown, but not nearly as exciting), you may be tempted to put your hair in a bun and be done with it. But don't admit defeat so quickly. Stylists Vickie Vidov and Kristina Barricelli of Gemini 14 salon have come up with an easy, pretty style that will transition from day to night with ease. So to see their recipe for glam, humidity-proof hair, just keep reading.
Stop resisting it: Don't fight your natural texture by straightening. Instead, leave it natural.
Aid your hair: Apply a cream to defrizz and weigh pouffy hair down. Try Kerastase Oleo-Relax Slim Leave-In Smoothing Cream ($29).
Touch it up: Then, grab a curling iron and add a second texture to your natural texture by gently curling pieces throughout your hair.
Pull it up: And if your hair starts to misbehave, simply pin it up into a quick and easy updo using two to three large bobby pins.