An Easy Hairstyle For Dirty Hair
Second-Day Hairstyles: A Halfway French Braid
As POPSUGAR editors, we independently select and write about stuff we love and think you'll like too. If you buy a product we have recommended, we may receive affiliate commission, which in turn supports our work.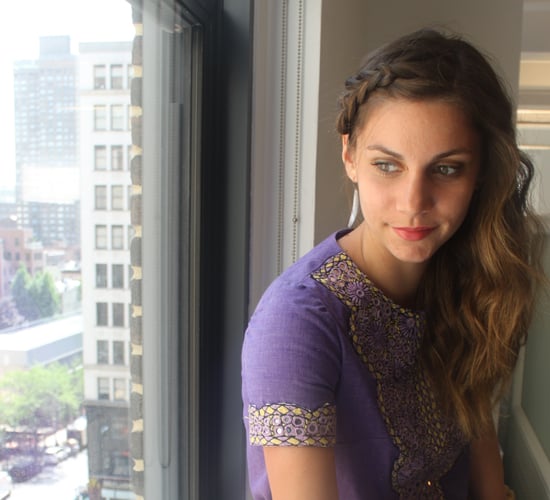 If you want healthy hair, then it's not a good idea to wash it every day. Over-cleansing strips your hair of the natural oils your scalp produces. They actually act like a natural shield for your locks, which is good if you're a fan of the blow dryer. But, unfortunately, not everyone's second-day hair looks as pristine as it does after that initial wash. So how do you reconcile? With a quick hairstyle to hide the evidence, of course! The halfway french braid is just that — a french braid that only extends halfway around your crown. Learn how to ace this elegant but easy style when you keep reading.
If your hair is greasy when you wake up, then use a dry shampoo like Batiste Original Dry Shampoo ($8) to soak up the excess oils. Start with a deep side part — it should hit at the middle of your eyebrow— and start french braiding your hair on the side of your head in the other direction. Before you reach the other ear, stop the braid at the nape of your neck and secure it with bobby pins. Use a curling iron that's one inch in diameter to curl the hair that hangs loose. Spritz on some hairspray to finish, and you're working second-day hair like it's your first day out.