Easy Heat Wave Beauty Tips 2011-07-25 05:00:00
Your Summer Heat Wave Must-Have Kit
As POPSUGAR editors, we independently select and write about stuff we love and think you'll like too. If you buy a product we have recommended, we may receive affiliate commission, which in turn supports our work.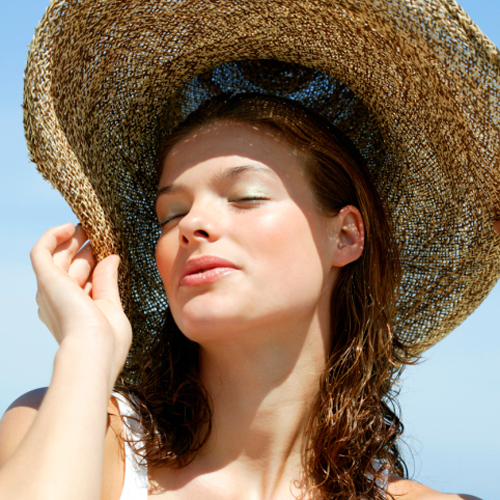 Summer warmth is giving way to the sweltering heat of the dog days, which is liable to wreck your hair, melt your makeup, and clog your pores. It may seem like a lost cause, but there are actually plenty of clever ways to beat the heat at its own game. To see what you'll need to make it through the heat wave looking totally cool, just keep reading.
Peppermint hair and body products: When it's incredibly hot outside, the soothing tingle of peppermint will cool you down in a flash, whether it's in your shampoo, bath gel, or body lotion. Making your own peppermint water to spritz when you get overheated is also a great, easy trick.
Semipermanent eyeliner: Even waterproof eyeliner melts off in the heat, so grab some semipermanent liner instead, like Topshop Semi Permanent liner in Perpetual ($16).
Stick concealer and powder: If foundation or even tinted moisturizer doesn't seem to be holding up, try an inexpensive no-budge stick concealer, like L'Oréal Infallible Never Fail concealer stick ($10). Top off with finishing powder to set.
Spin pins or hair elastics: If your hair isn't short, wearing it down is going to leave you sweating, so throw a couple Goody Spin Pins ($7) or ouchless hair elastics in your bag. It's pretty simple, but putting your hair up makes a huge difference.
Wipes: When it's this hot, things can get smelly almost no matter what you do. Try Dermadoctor Medetate wipes ($48), which are designed to treat hyperhidrosis, aka excessive sweating. If you want something a little less serious, go with Boots No7 Quick Thinking 4-in-1 wipes ($7); they're unscented and do everything from remove makeup to take away odors.