Easy Humidity-Fighting Hair Tips For Summer
3 (Nearly) Effortless Ways to Get Gorgeous Hair When It's Hot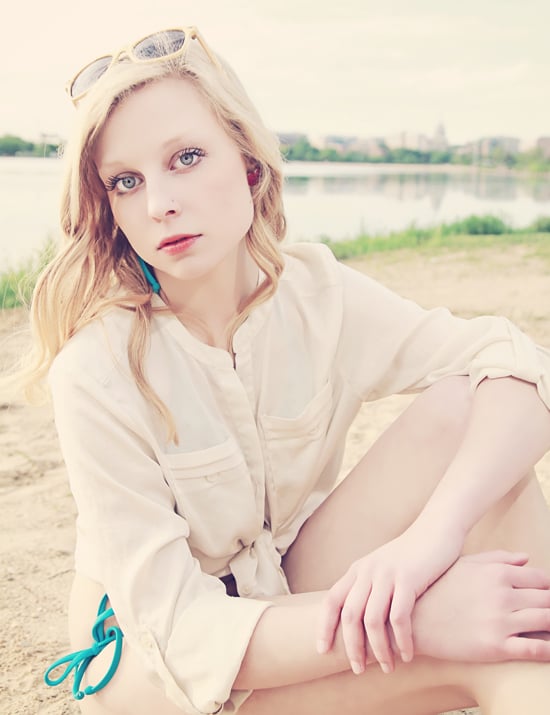 This Summer has brought on heat wave after heat wave with plenty of humidity to boot, so why spend hours fussing with your hair? There are easy ways to keep your mane in check when it's hot out, so we turned to celebrity hairstylist Marcus Francis to find out how. Read on to see his tips.
Skip the styling tools
There's no need to use heated styling tools when it's sticky outside. Instead, Francis says to let hair air-dry with a little help from a styling product such as Phytovolume Actif Volumizer Spray ($329). "It's a great, fool-proof Summer product to use when you just want beautiful, natural texture," he says. "Just spray it into towel-dried hair, from roots to ends, and run a wide-toothed comb through it. Then section off your part and let it air-dry." It's as simple as that.
Stay frizz-free in humidity
Extra moisture in the air can wreak havoc on your hair. So to beat frizz, Francis says not to touch your strands while they're drying. "That actually causes frizz because it separates your hair," he explains. If you want sleek, smooth hair when it's sticky out, he says the best defrizzing product is actually your own natural scalp oil. To start, try not to wash your hair every day, and if you're planning to wear it straight for a special event, blow it out the day beforehand. Then, brush your hair out the day of your event to distribute the oil for long-lasting sheen.
Sport a scarf at the beach and at brunch
"Scarves are essential at the pool or beach to protect hair color from the sun," Francis says. "Just put your hair in a low bun and wrap the scarf around your head to cover it. If you have to run to something afterward, braid the scarf into your hair by wrapping it around the top of your head like a headband. Then tie it at the bottom, underneath your ponytail, and braid it in with your hair."