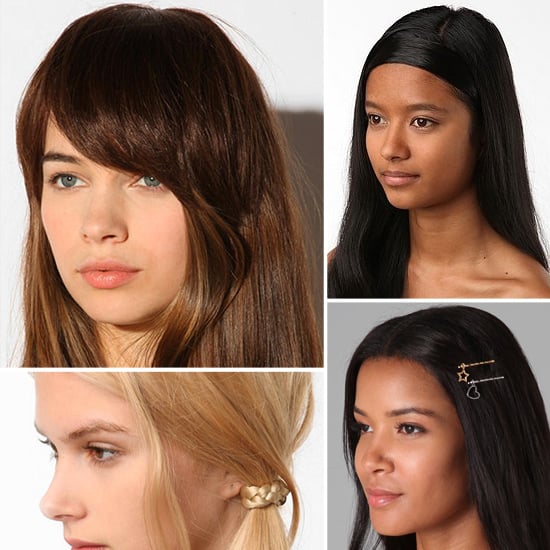 We don't all have oodles of time to spend on our hair in the mornings — heck, sometimes there's barely five minutes. That's where we can get by from a little help from our friends, and those friends are available in the hair accessories aisle. Be sure to check out some stick-on beauty products that make life more convenient, but first, see how you can whip up four different pulled-together hairstyles in seconds when you read more.
Fast fringe: Let's be blunt: heavy bangs are in. Luckily it's easy to add a fashionable twist to your look just by clipping in some fringe at your hairline, such as these clip on bangs ($30) from

Urban Outfitters

.
That's a wrap: With the Tony hair band ($9), it will only seem like you spent a lot of time carefully and strategically wrapping your hair headband-style. What you'll get, however, is instant polish and sophistication without the hassle.
Pony up: Can we all agree that braids make anything look better? On days where a ponytail is a necessity, dress it up a bit with a braided hair tie ($8).