Easy Last-Minute Halloween Party Costume Ideas
4 Costume Ideas For People Who Don't Like Fussing Over Halloween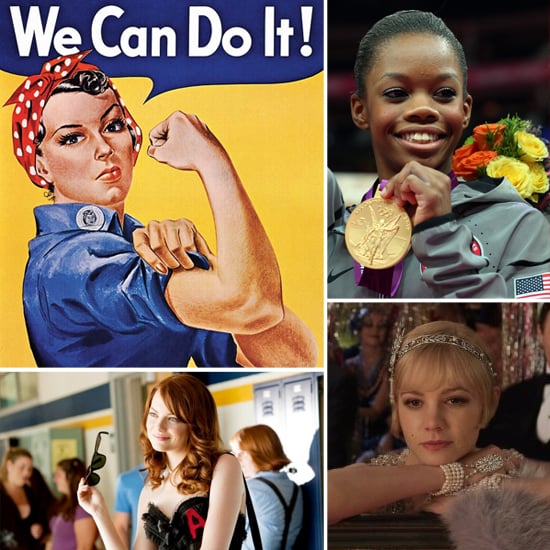 Are you unsure what's appropriate for an office Halloween party? Does the thought of dressing up make you cringe? Are you trying to win the big costume contest on a budget? We've got your back. If you're still undecided on what to wear, check out one of these four dress-up ideas that are simple yet satisfying.
If you're not that into Halloween, but costumes are required: Dressing up isn't fun for everyone. But one easy idea for the less creative bunch is an Olympic gymnast. All that becoming one of the Fab Five requires is a workout suit, fake gold medal, and scrunchie. Plus you'll be one of the warmest revelers come Halloween night.
If you work in a conservative environment: Company parties can get awkward when costumes are involved. You don't want to run the risk of wearing something that will garner negative attention from the boss. So select a full-coverage character like Rosie the Riveter. Strength, patriotism, and skill are all things you want to convey to your co-workers.
If you want to demolish in the costume contest: Sporting the 1920s flapper look is sure to get the first prize. Get inspiration from The Great Gatsby. You can style your hair into finger waves and don endless amounts of gaudy jewelry. Complete the look with a fur stole and dance the Charleston into the winner's circle.
If you're dressing up on a budget: Why not let Hester Prynne inspire your costume? Create a red letter badge from felt or paper and pin it to your clothing. You can be as conservative (think Demi Moore in The Scarlet Letter) or risqué (think Emma Stone in Easy A) as you like.