The Easy Lipstick Line Fix Trick
The Easy Tip That Ends Awkward Lipstick Fade Forever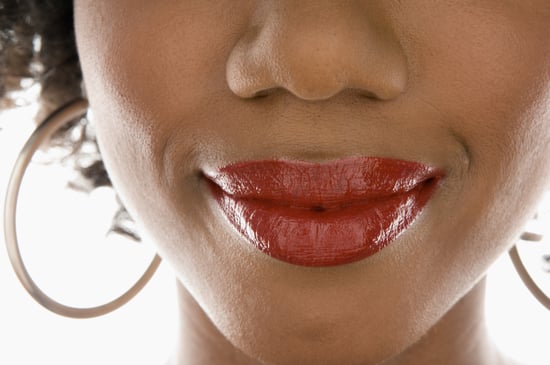 Lip color can be gorgeous, but lots of women avoid it because of how it can wear. Without reapplication, it's easy to end up with a ring of color at the edge of your lips and almost none in the center. But it doesn't have to be that way. The culprit? Conventional wisdom about how you're supposed to line lips and apply lipstick. To see the easy way to make your lip color, whether it's gloss or lipstick, look more natural and wear better, just keep reading.
Here's the thing: starting from the outside of your lips in, the way you're "supposed" to, actually doesn't work if you're trying to get even, daylong wear. It's one of those pieces of advice that's a lot better backstage than it is on the street. Instead, start from the very center of your lips and brush the color outward.
Don't even worry about getting all the way to the edges. Just rub your lips together well when you're finished, and the color will distribute itself. Since your lips are darker in the middle anyway, this also looks more natural, and since the center is also the part of your mouth that gets used most, you're better off having the majority of your product there. Unconventional, sure, but beauty rules were made to be broken.