An Easy Makeup Look Idea For New Year's Eve
Three Easy Ways to Punch Up Your NYE Look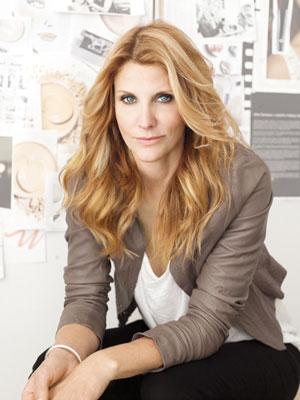 Several months ago, Avon's global creative color director and longtime celebrity makeup artist, Jillian Dempsey, gave us some pretty amazing warm-weather makeup tips. And now that a new — and much colder — season is here, she has several more pieces of advice to share, specifically, a few ideas for New Year's Eve. So to see her tips for a complete (and easy) makeup look that has the perfect amount of glitz and glam, just keep reading.
A punchy lip: "I'm really into bright, punchier lips," explains Jillian. She recommends Avon's Ultra Color Rich Lipstick in Poppy Love ($7). "It's one of those colors where it's like you walk in and it's like you're wearing high heels on your face. It's a great way to dress it up."
Pair that with lots of lashes: "I'm a sucker for fake lashes," says Jillian. Tip: for a glue-free alternative, Jillian recommends lining the eyes with a kohl eyeliner in black or charcoal, then using a lash booster followed by a vibrating mascara to build big, dramatic lashes.
And to finish: "Stay soft with the eye shadow and cheek color, and really blow it out with the eyes and lips," says Jillian. Opt for a matte blush with a neutral tone for a bit of definition, and as for the eye shadow, try a soft taupe or gold. "I love shiny and shimmer, so if you wanted to have a little neutral that had a little shimmy to it, that would be fun," she adds.
Stay tuned for more from Jillian in the New Year, including her tips on the five-minute face, her favorite makeup tip, and some awesome ideas on choosing the most flattering palettes, no matter the complexion.