Nail art is actually easy to do yourself, which is why we've rounded up our favorite DIY [1] nail designs to inspire your next manicure. With clever tricks using tape, markers, and bobby pins, you'll be surprised at how easy it really is to paint on a freehand design. And with snow bearing down on the greater part of the Northeast today, why not cozy up and spend your snow day with your favorite polish?
A gold glitter gradient [2] is the perfect accent to a teal polish hue.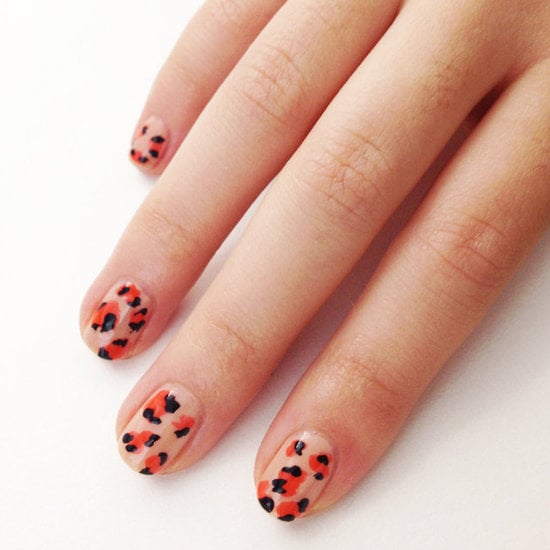 Leopard spots look difficult, but they're actually easy to paint on. Learn how to get the look with these tips from nail artist Jin Soon Choi [3].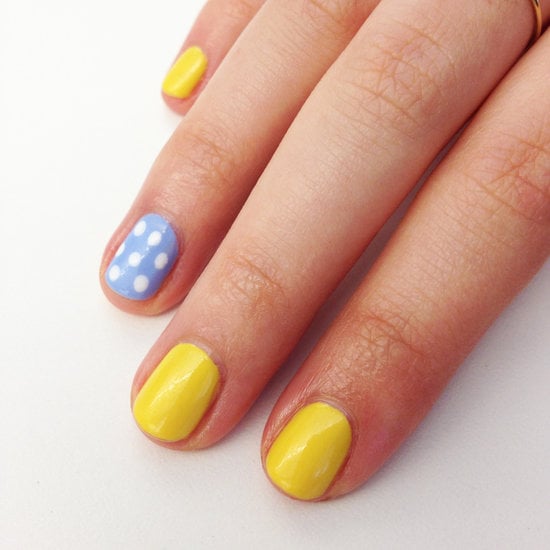 This simple yellow-and-blue nail art [4] has a sunny look thanks to the complementing color combination.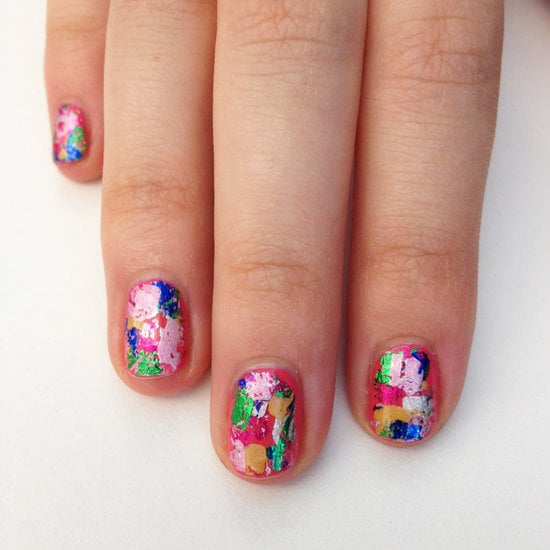 This colorful metallic nail art looks almost like graffiti, and you'd be surprised at how easy it is to create with the Ciate Very Colourfoil Manicure Kit [5].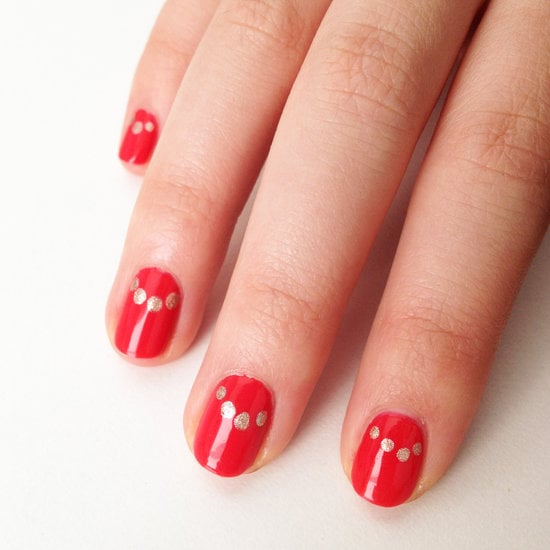 Creating the perfect moon manicure requires precision and skill, but this polka-dot version [6] is a lot easier to do and a fun take on a classic.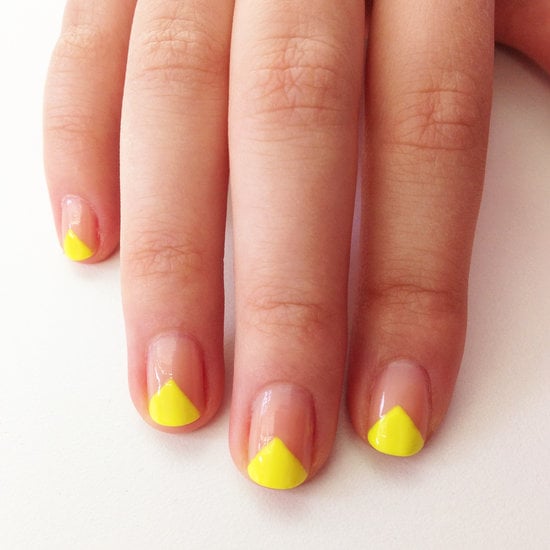 Take the edge of your favorite neon polish up a few notches with this easy-to-DIY V-shaped manicure [7] idea.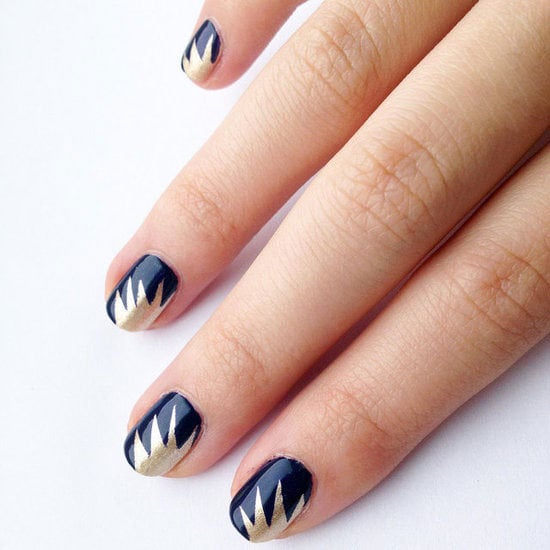 All you need are scissors and tape to create this stunning starburst nail art [8] design.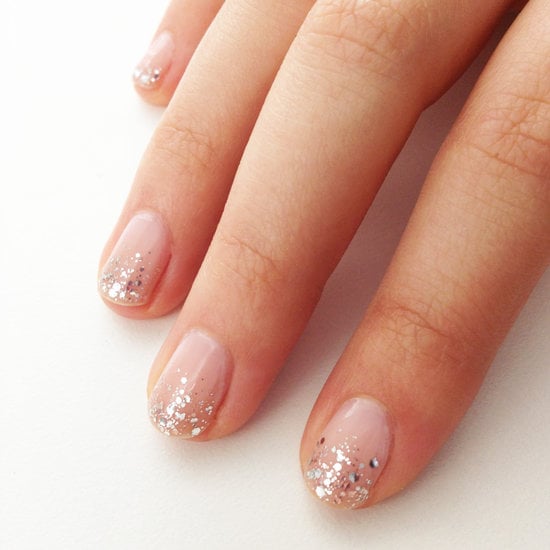 Try this minimalist approach to sparkling nail art [9] for a fancy night out.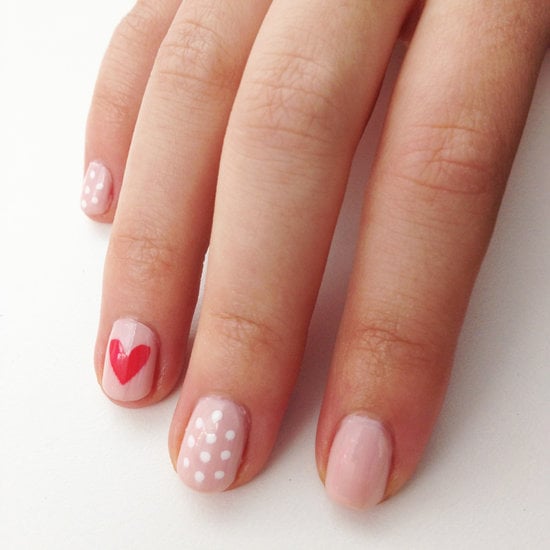 We heart nail art, which is why we love this supereasy way to create the perfect heart nail design [10] using tape.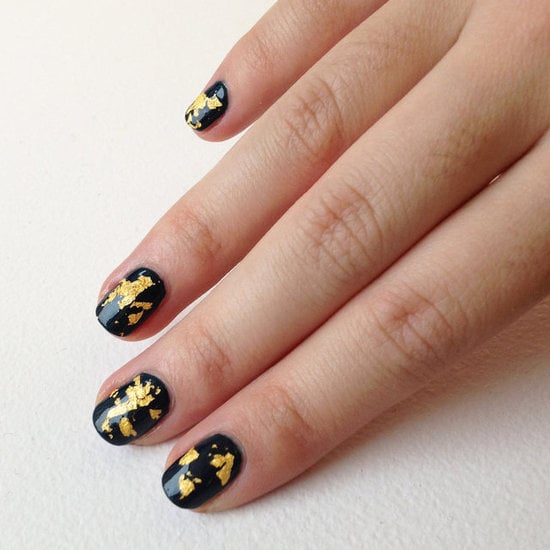 Creating your own gold-leaf top coat [11] is easy to do and makes for a stunning nail design with minimal effort.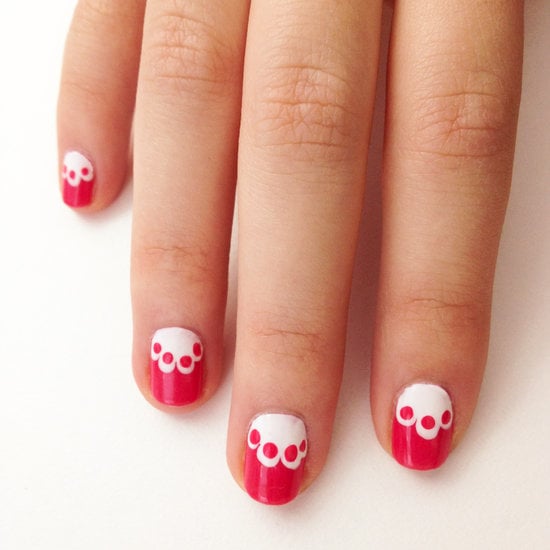 This lace-inspired nail art [12] is a fun and feminine take on the moon manicure. Plus, it's a lot easier to DIY [13] than it looks.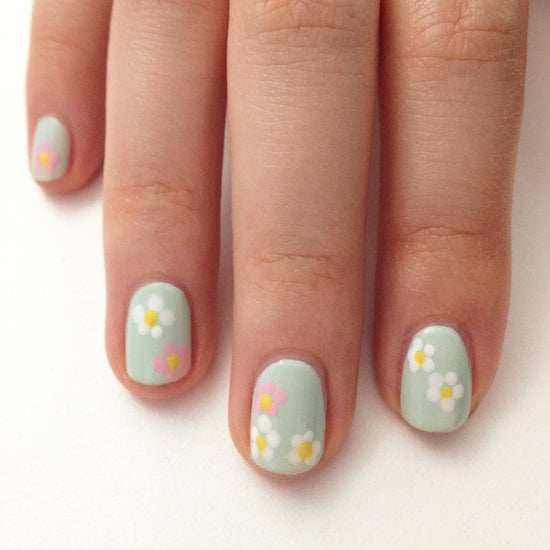 This pastel palette of flowers [14] is an easy way to wear a floral print on your nails.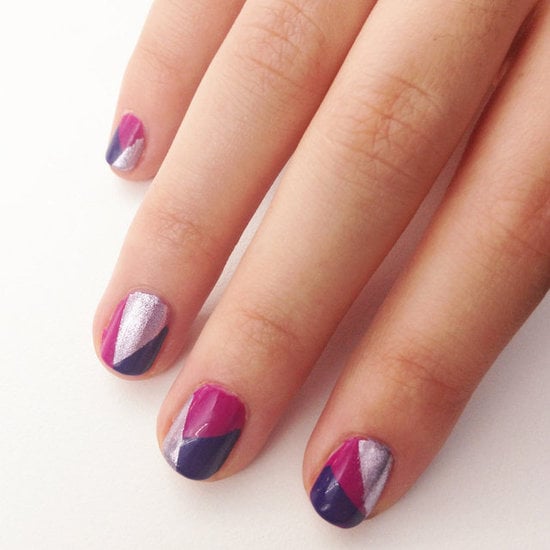 Creating a mod geometric nail design [15] is an easy way to wear three of your favorite polish shades all at the same time.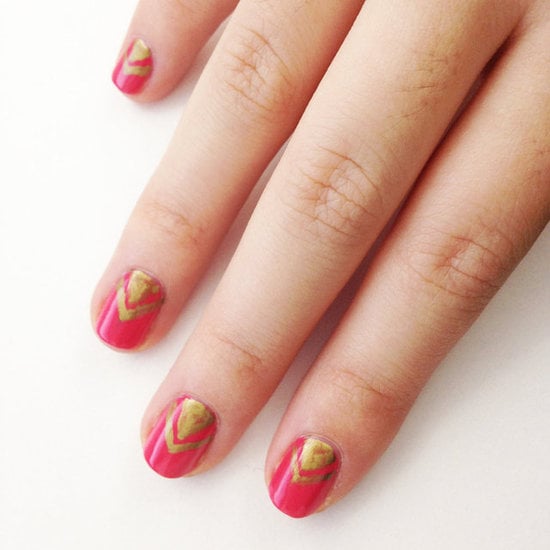 Get a little arts-and-crafts-y with your nails using a marker! This gold chevron nail design [16] was created using a metallic sharpie.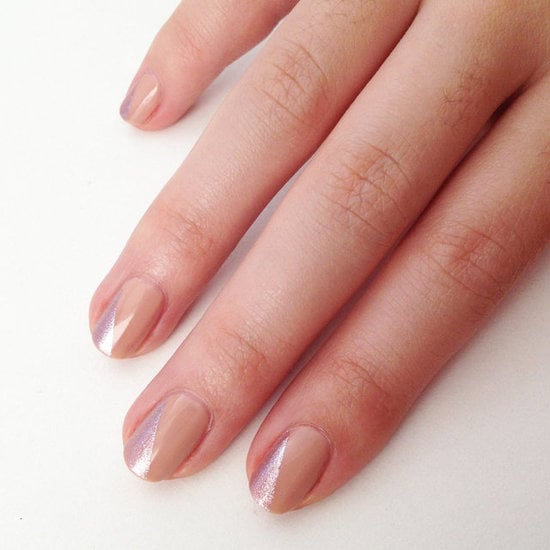 Already have a nude polish and a shimmering metallic in your stash? This nude nail art [17] idea is a fun way to dress up simple nails and is subtle enough for those who want something a little more modest.