Easy Tricks For Brightening Dull Skin
5 Quick Tips For Brightening Dull Winter Skin
As POPSUGAR editors, we independently select and write about stuff we love and think you'll like too. If you buy a product we have recommended, we may receive affiliate commission, which in turn supports our work.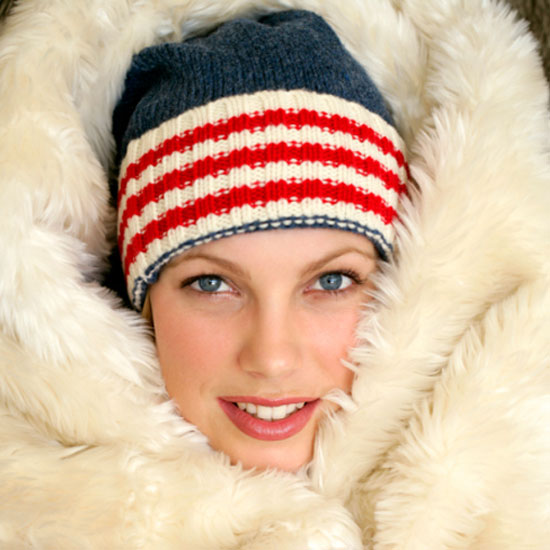 When confronted with dry skin from the cold weather, conventional wisdom suggests you just scrub yourself shiny. But abrading your face can further dry skin and irritate already-sensitive follicles, leading to dermatitis and breakouts. So what can you do to keep your skin glowing without scouring it to death? I've got five easy tricks for getting radiant in a flash — no exfoliation required. See them all right here.
Oil yourself: Applying a dab of jojoba or olive oil to your skin will give you an immediate healthy glow and will also help protect your face outside in the cold.
Luminize: The liquid illuminator you'd normally only consider using as a highlighter is actually a great way to fight dullness. Mix a dot of it into your moisturizer to give your skin a subtle pearlescent sheen that'll last even after your cream sinks in.
Take the red out: Skin exposed to cold can end up looking rough and ruddy, so to counteract the patchiness all those dilated blood vessels create, use a yellow-based foundation or finishing powder like Clinique Redness Solutions Instant Relief Mineral Powder ($33) to balance out uneven tone and make your skin look calm.
Prime time: Primer may be something you use to keep your makeup in place, but when the weather's bad it's also a great way to smooth and protect your skin. Apply a thin layer over your face cream to shield your skin's moisture barrier.
Steam away: If you've got a few minutes, go for the steam-and-hydrate combo. Soak a washcloth in warm water and put it over your face for a couple of minutes. When the wash cloth starts to cool, take it off and apply moisturizer immediately, without drying your skin off. Applying a hydrator to not-quite-dry skin actually helps rehydrate skin more than applying it to already dried skin, so it's one of the fastest ways to relieve dryness.