Easy Ways to Color Blond Hair
So You Want to Amp Up Your Blond Hair? Two Easy Ways to Do It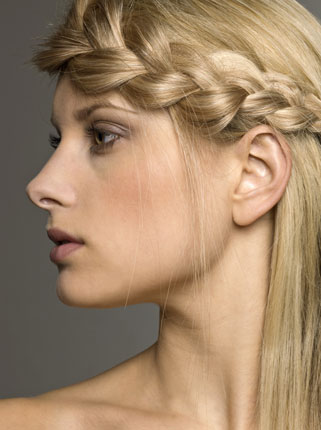 With an impressive list of clientele such as Lady Gaga and Jennifer Garner, celebrity colorist Johnathan Gale of the Serge Normant at John Frieda Salon in LA, prides himself in giving his guests truly amped up color. And now that he's explained his wild to mild hair color theory, Johnathan has a few more words of wisdom on how to easily get the look for your particular shade.
All this week, I'll be featuring his tips on bumping up your hair color, whether you're a blonde, brunette, redhead, or dark-haired beauty. So let's start off with blondes. To find out how to keep your flaxen locks looking amazing, just read more.


In lieu of subtle highlights, Johnathan suggests placing wider, yellow-blond highlights underneath the hair and around the sides. Not only will your roots be disguised (yay!), but this technique allows your color to still peek out and be reflected by the light.
In lieu of a full head of highlights, try lighter-hued, heavy-tipped ends instead. "It gives you so much more boldness," he says. Psst: tips are also more cost effective as you'll rarely need touch-ups — if at all.