Eco-Friendly Beauty Tips For Earth Month
3 Ways to Eco-fy Your Beauty Routine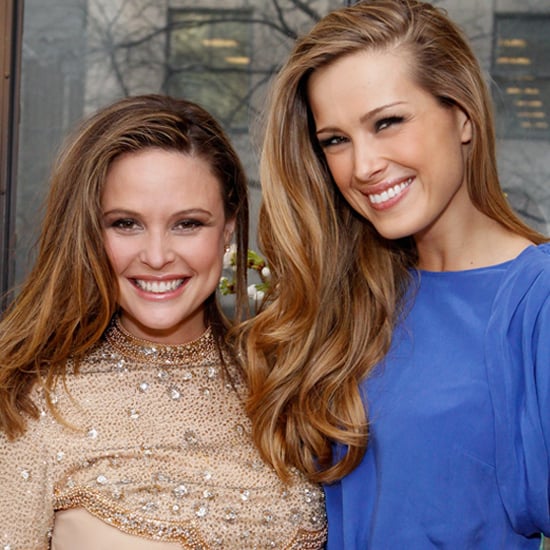 In honor of Earth Month, Josie Maran (pictured left) is rereleasing her eponymous brand's cult favorite argan oil with an added charitable element. The beauty entrepreneur even recruited some of her model pals, Petra Nemcova (pictured right) and Angela Lindvall, to design the limited-edition bottles ($52 each) for the line's Model Citizen campaign. Available at Sephora, through QVC, or on Josie's site from now to mid-Summer, 10 percent of the profits from the sale of the oils will benefit the Happy Hearts Fund (through Petra's design), Healthy Child Healthy World (through Angela), and Women For Women International (through Josie).
Additionally, Josie and Petra are sharing their tips for going "chicological" (that's chic, high-performing, and ecological) with us. For starters, "I think using kinder, gentler, healthier ingredients overall — especially if you're wearing makeup every day — makes a huge impact on the beauty of your skin," explains Josie. See more of what the duo had to say about greening your beauty routine, when you read more.
1. Less is more: Start by decluttering your makeup bag to downsize. "I think finding products that have a little amount of ingredients is the easiest way to start, so you don't have to figure out what all those things do or if they are toxic," Josie explains. "When I travel, I can't carry five different products for face, for body, and for hair," Petra adds, "so I have one product for everything."
2. Read the labels: To eco-ize your regimen, you need to do your homework on what not to use. Some chemicals to avoid in your products include talc, parabens, and phthalates. For Josie, synthetic fragrances are the biggest no-no. "If you can get rid of your synthetic fragrances, you can save your health and the planet's health," she says.
3. Make your own: The best way to go green is to become your own beauty mixologist. "Now that we're getting into the warmer months, I love infusing argan oil with fresh jasmine or lavender, and you can use organic vodka to mix it all up and then just mist it on throughout the day," Josie recommends. As for Petra, her tip is the bee's knees. "I use honey overnight to make lips more puckered up," she says.