Eco-Friendly Makeup For a Natural Beauty Look
Five Eco-Friendly Products For a Natural-Looking Face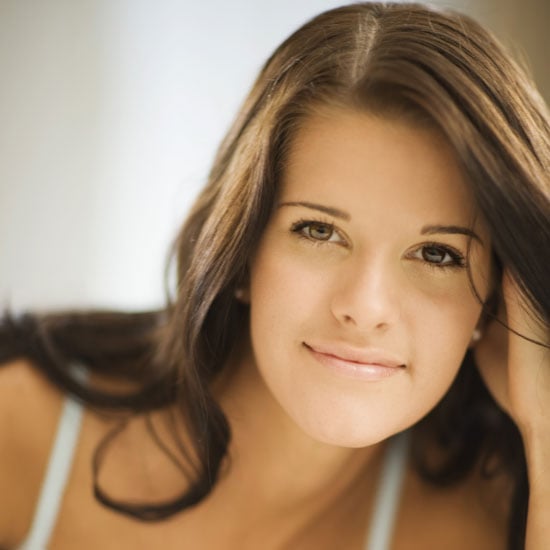 If you've been disappointed by eco-friendly beauty products in the past, it might be time to give them another chance. Formulas have improved by leaps and bounds in the last few years, and there's something to appeal to everyone. Celebrity makeup artist Lina Hanson, who counts Naomi Watts and Natalie Portman among her clients, goes green whenever she's doing makeup. Here, she shares her essentials for a pretty, natural face.
1. Tinted moisturizer: Hanson favors Josie Maran Tinted Moisturizer ($38). "It's nice to even out your skin tone and it doesn't look too heavy," she says. Plus, you don't need to apply powder over it unless you tend to have oily skin. If so, then lightly dust it on the areas where you get shiny.
2. Black mascara: Hanson uses Tarte Gifted Amazonian Clay Smart Mascara ($19) to create the illusion of longer lashes.
3. Cream blush: Get a soft, rosy glow with Vapour Organic Beauty Aura Multi-Use Blush ($28), she says. Dab it onto the apples of your cheeks and blend.
4. Pink or peach lip gloss: To finish off your look, apply a peach or pink gloss like Jane Iredale Pure Gloss for Lips ($20) in Soft Peach or Cotton Candy.
5. Blotting papers: Last, keep blotting papers with you, especially when it's hot outside or if you're going to an event. "It's the one thing I always give my celebrity clients before a red-carpet event, right before they go and get their pictures done," Hanson says. "Blotting takes off that excess oil and shine so they just look fresh."