Eliza Dushku Makeup Tutorial
Get Eliza Dushku's Sweet and Sexy Makeup Look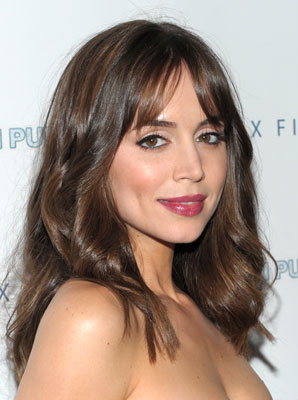 No matter the lipstick she's wearing or the perfectly waved hairstyle she's sporting, Eliza Dushku's red carpet looks are always stunning. At the We Live in Public premiere in LA, her rosy-hued makeup palette was gorgeous. A thick application of liquid black liner gives the look a sexy feel while providing contrast to her pink champagne-toned shadow, and a touch of bronzer creates a flattering contrast. It's a look that would work beautifully on just about any skin tone, too. Check out my widget for inspiration and be sure to follow the link below for tips on re-creating the look at home.
Get my tips when you read more.
Eyes: Apply a light-toned pink shadow to the lids as a base. Then, using a waterproof black liquid liner, waterline both the top and bottom lash lines. For impact on the top lash lines only, focus on creating a thicker line at the outer edges of the eyes. To keep the line straight, create a series of dots or dashes as a guideline, connecting them together to finish.
Cheeks and lips: Apply a soft-colored bronzer to the apples of the cheeks, and then sweep on a highlighter at the top of the cheekbone for maximum impact. Swipe on a rose- or raspberry-hued gloss or satin lipstick to complete the look.