Emma Stone's Beauty Tips
Emma Stone: "I Have the Driest Skin on the Planet"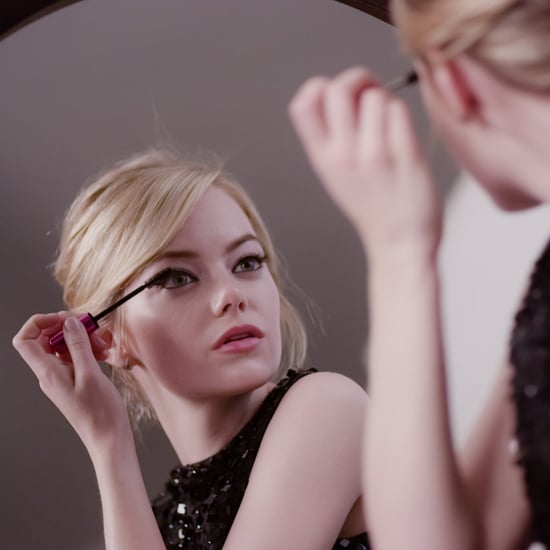 Sure, Emma Stone walks many glamorous red carpets and has plenty of hot costars, but she has real girl beauty problems just like the rest of us — dry skin, product allergies, and sadly, even superstardom won't stop hair color from fading. And when it comes to her idea of beauty, she stays true to herself. "I was lucky to have a female role model who was very much about me being myself," she said. "I figure with beauty and fashion it's fun to play around and experiment. Follow your own path." Emma recently took time out of her busy schedule to share some of her favorite at-home beauty recipes and the one word that keeps her grounded while revealing her new Revlon Lash Potion Mascara campaign in New York. Read about it all after the jump.
Turns out that in addition to being a super-talented actress, Emma is a closeted mixologist, creating all kinds of beauty cocktails. Like many women with sensitive skin, she has bad reactions to many mainstream ingredients. Her solution was to turn to creating her own beauty blends instead. In fact, the actress keeps a bottle of olive oil in the bathroom. "I have learned the importance of moisturizing. I have the driest skin on the planet," Emma explained. "I use a Burt's Bees cleanser and exfoliate with baking soda or brown sugar. I love coconut oil and olive oil, too. My skin doesn't produce oil, so I have to replace it somehow."
And just like us, Emma has experienced some beauty experiments gone wrong. She's left acrylic nails, spray tans, and raccoon eye shadow in the past, and now she aims for a more natural look. Elta sunscreen ($27), Revlon lip crayons ($9), and blemish-hiding concealer are all in her daily arsenal. Emma could be considered downright low-maintenance — except when it comes to her hair color. "Even though I am blond naturally, I feel like myself with red hair," she said. "But red is hard to maintain. I've resigned to the fact that it's impossible." If anyone could pull it off, we feel like it's Emma!
We couldn't help thinking that Emma seems so natural and grounded, and she left us with the advice that keeps her so down-to-earth despite her Hollywood success. "My best friend and I have been saying 'bones,'" she explained. "I went to the catacombs, and all these people are literally stacked on top of each other. We're all just bones, trying to get along. We're all the exact same at our core. It helps put things in perspective — that we're all people that will eventually be bones again." Beautiful, relatable, and intellectual? Our girl crush knows no bounds.