Emma Stones Goes Blonde, A Hand Model's Life, and African-American Salons in Decline
What Had You Talking This Week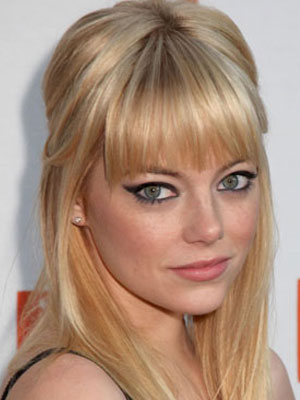 Hey readers, thanks for being such expert commentators. Your thoughts on Emma Stone's new color, the art of hand modeling, and the decline of African-American salons were most entertaining. Check out what you had to say this week.
Emma Stone's shocking return to her blond roots got mixed reviews:
"I definitely prefer red. Maybe partly because now people will stop telling me I look like her, but also because there aren't enough famous girls making red hair look sexy. I know so many guys that love gingers, but we're really underrepresented in the world of 'hot girl' celebrities. I love the bangs and the makeup in the blonde pic though!" — weffie
"I voted for red, but she looks great as a blonde too. However, considering how many blondes there are in Hollywood, red hair makes her stick out more." — Faylinn
"I love her with both hair colors! She's lucky she looks great with both colors. Not everyone does or they just choose poor shades/dimensions. I don't think she should stay red just to stand out or to represent redheads. She should just do her hair the way she wants to, or for a role she wants." — isahrangme
For the rest of the best, just keep reading.
You weren't of a fan of this particular hand model's demeanor:
"The way she holds her hands the entire interview is so irritating! Can you imagine if you had a conversation with someone like that?" — bellafranki
"Wow, why freak out over a bruise or paper cut? They photoshop her "perfect" hands anyway before they are shown in advertisements." — cherryki
"Wow, the arrogance is just astounding." — Mariannie
You shared some interesting thoughts on why African-American salons may be in decline:
"I went natural as a means to reduce costs for a couple months, and it didn't work for me. However, when I went back to get my hair done, I felt bad because I didn't realize the financial impact my decision would have on my stylist (who has been doing my hair for the past 22 years)." — KACIEJPC
"I don't think they are. Black women are always going to spend money on their hair. That is really important to us!" — ashhwhite
"I don't think so. I think the real issue is more and more black women going natural. That being said, I think women across the board, color-wise, are trying to go longer between salon visits to save some money!" — abeautylof