Emma Watson on Lancome's New Tresor Midnight Rose 2011-05-13 10:50:00
Emma Watson on Helping to Create Lancôme's Latest Perfume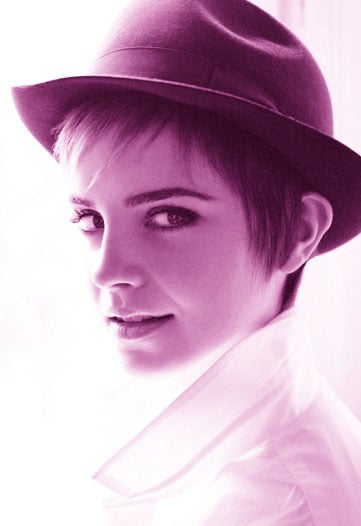 Emma Watson was recently named Lancôme's ambassador and is now set to launch the brand's new Trésor Midnight Rose fragrance. But being the gorgeous face behind the scent isn't all Emma has done to back the perfume. "I was involved in the concept for the [ad] film and the tag line, 'Catch my heart if you can,'" Emma told WWD.
She even helped choose the color of the rose, select the fragrance's name, and was involved in the casting of actor Cyril Descours to appear alongside her in the campaign, which she suggested be inspired by the French romantic crime drama Breathless. (The hat in the ad also happens to belong to Emma, who purchased it at a Paris flea market.)
The juice, out in September, includes notes of rose absolute, raspberry, peony, jasmine, pink pepper, and black-currant bud absolute. Will you be checking it out, or are you more excited to see Emma appear in the ads?