Emmy Online Ballot 2011
Predict the Emmy Winners and Win a TV!
The 2011 Emmys are just around the corner, but before the trophies are passed out on Sept. 18, we're giving you a chance to predict the winners. The TV-savvy participant who gets the most guesses correct will win a brand-new TV of his or her very own! Just think — this time next year, you could be watching the show on a beautiful 40-inch Samsung smart LED HDTV! All you have to do is click over to our ballot and start making your picks. You must be a community member to play (click here to sign up if you are not a member yet), and go here for the official rules. Good luck!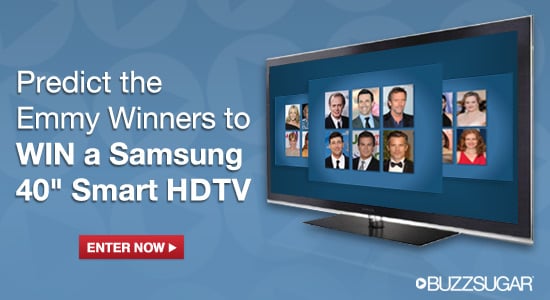 And don't forget the day of the Emmy broadcast, you can catch all the red carpet scoop with the PopSugar Network's LIVE red carpet stream and continue to get a behind-the-scenes look at the show with Emmys.com Backstage LIVE coverage!