Enchantress Long Hair Salon in Olmsted Falls, OH
Would You Visit a Long Hair Specialty Salon?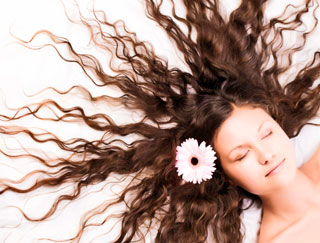 If you're a fan of the princess hair look, a salon in Ohio might be right up your alley. The Enchantress Long Hair Salon in Olmsted Falls caters specifically to women with seriously long hair.
The owners say that long hair presents a unique set of issues when it comes to care, styling, and maintenance, and use different cutting and brushing techniques on their clients than you'd find at a more traditional salon. A trim alone, for example, can take an hour, and they cut dry instead of on wet hair. The salon also takes regular, shorter-haired clients and people who're growing their hair out, so it's not as small a clientele as one would imagine. If you were growing your hair out, do you think you'd visit a salon just for long hair?
Be sure to check this gallery of extreme long-hair styles, too.