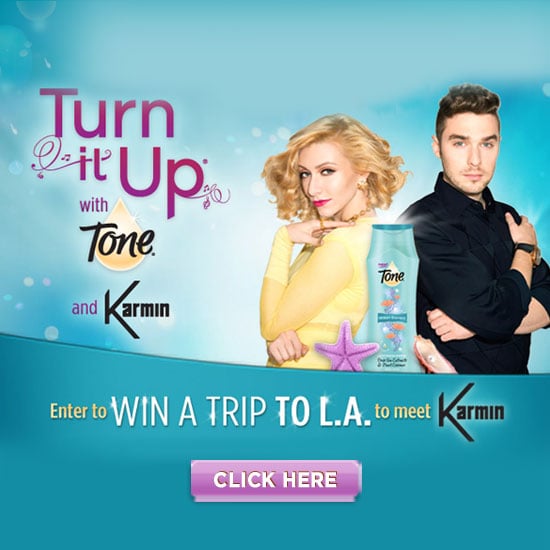 In honor of the unveiling of Tone® Ocean Therapy Body Wash, Tone® has teamed up with pop sensation Karmin to provide fans with a trip to LA to meet the singing duo as they tour with their new single "Acapella" (in stores NOW!). So if you ever wanted to party like a pop star while smelling so fresh and so clean, this giveaway is for you.
The winner will receive hotel, airfare, and tickets for two to see Karmin perform live in LA. The winner will also be treated to the full Karmin experience by visiting the group's favorite hot spots and will even get to preview their new album Pulses! Entering is easy. Just visit Tone®'s Facebook page, click "like" and enter your information for a chance to win.
Click here to enter now!