Essie Sleek Stick Nail Appliqué Review
Essie Gets In On the Nail Appliqué Trend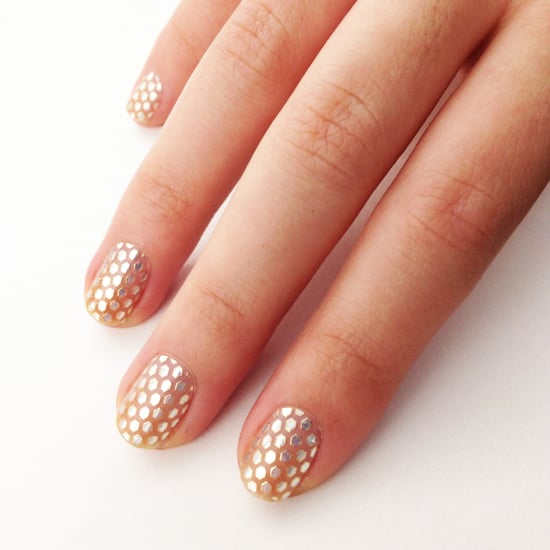 Essie is starting the New Year with an exciting new launch: Sleek Stick Nail Appliqués ($10 each). While nail art wraps aren't exactly new, the brand is out to set a new bar on the nail sticker category. The Sleek Stick collection features 12 different designs with many of them making a good use of metallics. UV cured, the high-shine wraps are made with a long-lasting adhesive that can stick to your nails for up to 10 days. I used the Oh My Gold! design, which features a silver and gold geometric pattern. The wrap is actually clear, so my natural nail was able to peek through; that means this would also look great over any nail color. Learn more about the application process when you read more.

To apply the nail appliqué, start off with clean nails. Try using a swipe of nail polish remover to get rid of any stray oils and debris that might prevent the wrap from lasting. Next, find the right sticker for each nail size, peel away from the film, and apply to your nail. Use the provided plastic tool to firmly adhere the sticker to your nail, making sure to press out any air bubbles. Then use the provided nail file to remove the excess.
These wraps are a little firmer than other versions, making them easier to place, but be sure to smooth out the sticker at the tip for a nice finish. And in terms of wear, I have found them to be impressively peel- and chip-resistant, especially if you wait about an hour before getting your nails wet so the wrap has time to fully adhere to your nail. As for removal, swipe on some cuticle oil and peel off. Are you excited to try Essie's version of the nail wrap?