Estée Lauder Bronze Goddess Returns
What We're Sweet On: a Mediterranean Breeze of a Scent
As POPSUGAR editors, we independently select and write about stuff we love and think you'll like too. POPSUGAR has affiliate and advertising partnerships so we get revenue from sharing this content and from your purchase.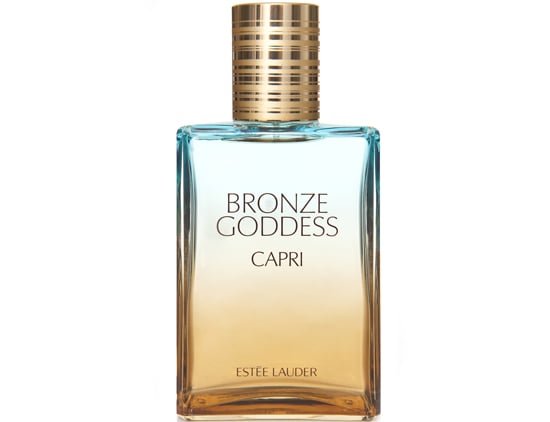 You know warmer weather is on the way when eau fraiche scents, super light fragrances one step below EDTs, start coming out. We've already been cheered up considerably by the first Spring perfume to come across our desks, Estée Lauder's new Bronze Goddess Capri ($57). Capri is a flanker to Lauder's well-beloved Bronze Goddess fragrance (which is available again for a limited time, by the way), and if the original is something you remember enjoying, you'll want to give this one a sniff, too.
The difference between the two breaks down to this. If Bronze Goddess is Tahiti, with coconut and tiare jasmine notes, then Capri is definitely more like the Mediterranean isle that provided its name: fresh and slightly citrusy but rich with the scent of beautifully aged wood. A warm, slightly resinous base leaves you gently and beautifully scented for hours. Don't let the opening half hour of this one fool you; the drydown is what makes it worthwhile. So if you have a little patience, check Capri out before it goes back into the Lauder vault come September.