Is this Etsy Chignon Holder Really Wearable?
Would You Wear This Fancy Metallic Chignon Holder?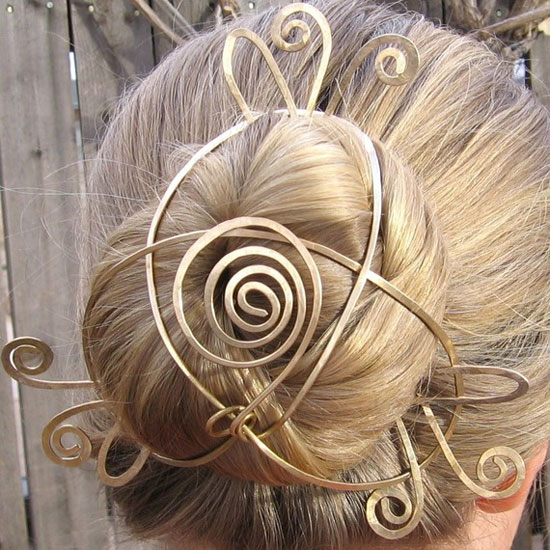 Looking around on Etsy, I spotted this fancy Solar Trinity Chignon ($45), which describes itself as a "solar bronze Celtic knot" that "holds up masses of long hair in Renaissance style." My first thought was "oh, pretty", and then "it looks... poke-y." Would you lock your hair up in a fancy design like this, or would you be afraid it would get stuck in there and do some damage?