Eva Longoria Makeup at London Global Gift Gala 2013
Eva Longoria vs. Victoria Beckham: Whose Smoky Eye Is Better?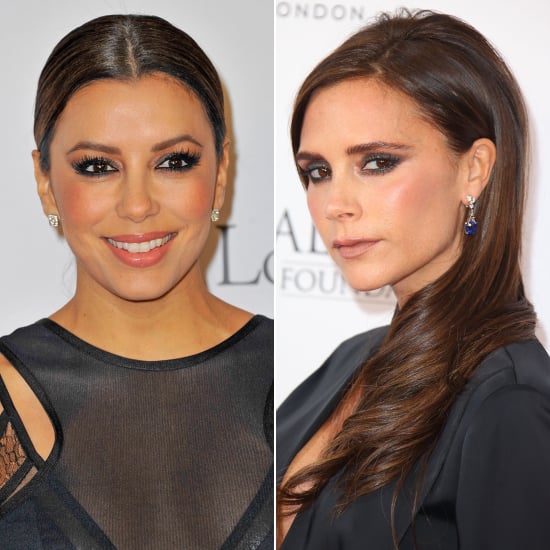 Do Eva Longoria and Victoria Beckham have the same makeup artist? Looking at the London Global Gift Gala red carpet, it's a serious possibility. The duo wore smoky eye makeup so similar, it had to be a coordinated effort. The shadow was dark black with shimmer, and the waterline was accented with inky eyeliner. The lashes were also given extra oomph with loads of mascara. From there, the makeup palettes veered a bit, but each lady stuck to neutral tones and blush. Eva wore warm peach on her cheeks and lips, while Victoria stuck with a rosy blush and matte taupe lipstick. Who wears this inky smoky eye better?