Eva Mendes Beauty Advice
Eva Mendes on the Best (and Worst!) Beauty Advice She's Ever Taken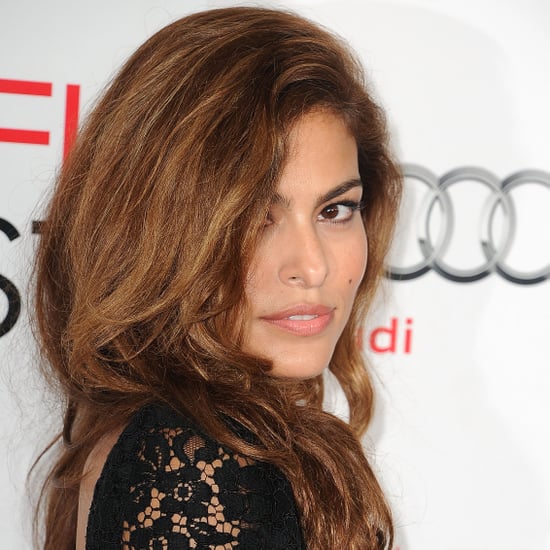 With enviable waves like Eva Mendes's it's no surprise she's lending her hair to Pantene's Beautiful Lengths campaign. The actress recently hosted a Twitter chat with the brand, where she answered a few of our questions, as well as shared some of her top hair and makeup tips.
When it comes to the best beauty advice she's ever received, Eva gives credit to Sophia Loren: "Beauty is 50% what you've got & 50% what people think you've got," she said. And we couldn't help but wonder if the gorgeous actress ever took bad beauty advice. It turns out, she did. She counts her beauty look from the Ghost Rider premiere among her not-so-favorite red-carpet moments.
Eva was also full of other great advice of her own. Her quick fix for a bad hair day? "Definitely throwing it up in a high bun, with a beautiful scarf as a distraction," she tweeted. And as for her day-to-day makeup look, Eva swears by light foundation with a heavy moisturizer, a natural lip balm, and a light bronzer.