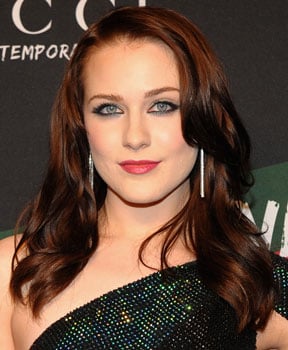 Earlier this month, Natalie Portman was named the new face of Parfums Christian Dior, and fresh off the heels of that news, Evan Rachel Wood of True Blood fame has just linked up with a similar deal. Joining the high-end fragrance spokesperson brigade, Evan Rachel will be the face behind a new Gucci scent.
While the details behind the fragrance are still unknown, Gucci's Frida Giannini told WWD that she chose the young actress due to the fact that she isn't too well-known and because she possesses a "strong character." If art imitates life and Evan Rachel's character, Sophie-Anne Leclerq, had it her way, I bet the fragrance would smell like money and power.
While this is Evan Rachel's first time fronting a fragrance, her love of Gucci is nothing new, as she's been known to wear the brand's gowns on several red carpet occasions. What do you think of this pairing? Is it a good fit, or not?