Eve Rapper Beauty Interview
According to Eve, Sunglasses Are the Essential Eye-Makeup Fix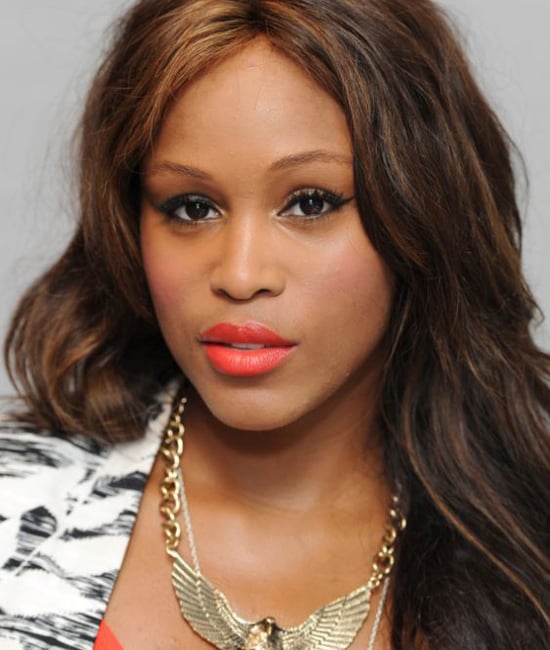 Behind Eve's tough-girl lyrics and badass tattoos is a woman who does her own makeup on the road and counts her mother among her beauty icons. Since her hip-hop debut in the late '90s, Eve has rocked many different hairstyles, from a bright red pixie to her current brunette waves. But not only has she been a chameleon with her beauty look, she's also changed her music with the times, giving her career longevity.
"I've been really lucky. I know how blessed I am," she told us at the CK One color lounge during the Lollapalooza festivities earlier this month. "I thank God for that every single day." During our interview, Eve also shared her tips for in-flight skin care, onstage makeup tips, and her Summer reading list. Keep reading to get the scoop.
Her travel must haves: Eve bounces from city to city to perform hits like "Tambourine" and "Let Me Blow Ya Mind," so she has her airplane beauty routine down to a science. "When I fly, I wash off all my makeup, and I use Elizabeth Arden Eight Hour Cream ($20). I don't care how crazy I look, because I'm shiny [when I wear it]," she says. "I also always have perfume — my favorite is called Florence by Tocca ($68) — and a gloss or color stick in a pink or orange."
Her onstage essentials: While you might expect Eve to have a full team of beauty personnel behind her performance makeup, she often does it all herself. "I like a little bit of MAC concealer ($18), a lot of blot powder, and black towels are a must," she explains. "If I don't like what I've done with my eyes, I always have on an amazing pair of sunglasses and a pop lip. That always saves me, and I think that's a good look anyway."
Her popculture favorites right now: Even though Eve has been busy on the road promoting her new album, Lip Lock, she makes time to read two novels a month. (She just marked One Mississippi by Mark Childress off her Summer reading list.) And who does a Grammy-award winning artist have on her music playlist? "There's this South African DJ I'm obsessed with called DJ Zinhle," she says. "Kendrick Lamar is amazing, and Sevyn Streeter — her voice is really strong." Excuse us while we start downloading.