Eyebrow Transplants Offer Solutions For Overplucking
Eyebrow Transplants Offer Solutions For the Overplucked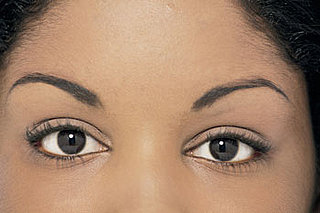 Did you know that once a hair has been plucked, it takes an average of 65 days to grow back? And unfortunately, some brows, as the result of damage from overplucking, never grow back. But thanks to improvements in hair transplant surgery techniques, eyebrow transplants are a possible option. While it's extremely difficult to duplicate the exact angles from which brows grow, doctors have found a way to graft hair one follicle at a time.
The process, which costs around $5,400, is done by taking a fine section of skin from the scalp. Then, each strand of hair is implanted into the brow after 50 very small incisions are made to make room for the new addition. Ouch. After about six months, most patients see the full results. It sounds like a painful procedure to me, one that would be best only for extreme problems. Plus, with options like Latisse for eyelashes and strategically placed makeup for brows, there are obviously other (easier, painless, cheaper) ways to bring brows back to life.
For those who don't want to go under the knife but are looking for something with longer-lasting results, there's another solution. For about $760—$1,000, a technician can use a custom-blended mineral pigment to draw in "hairs" one at a time. The pigment fades away after about 18 months. What say you about the pursuit for fuller brows?