Sources: POPSUGAR Photography / Sarah Lipoff and POPSUGAR Photography / THEM TOO
Well-shaped eyebrows work wonders for the face, so we partnered with Walgreens to find one trusted trick that will get your brows into tip-top shape. Get everything you need to create the perfect look at Walgreens and Walgreens.com!
Between the plucking, tweezing, grooming, and shaping, it can feel like there are a never-ending number of ways to style your brows. And while that is certainly true — there really are that many important things to do if you want killer eyes — there's only one trick you absolutely must do to amp up your look.
Once you've finished grooming with an eyebrow gel and achieved your desired arch (I recommend starting with Rimmel's Brow This Way tinted gel because it makes your eyes pop), take a small makeup brush dipped in concealer or a color-balancing BB cream from Circa and line the edges, being sure to blend and smooth outward. This cleans up any mistakes and will really transform your eyebrows and make them defined. See it in action below.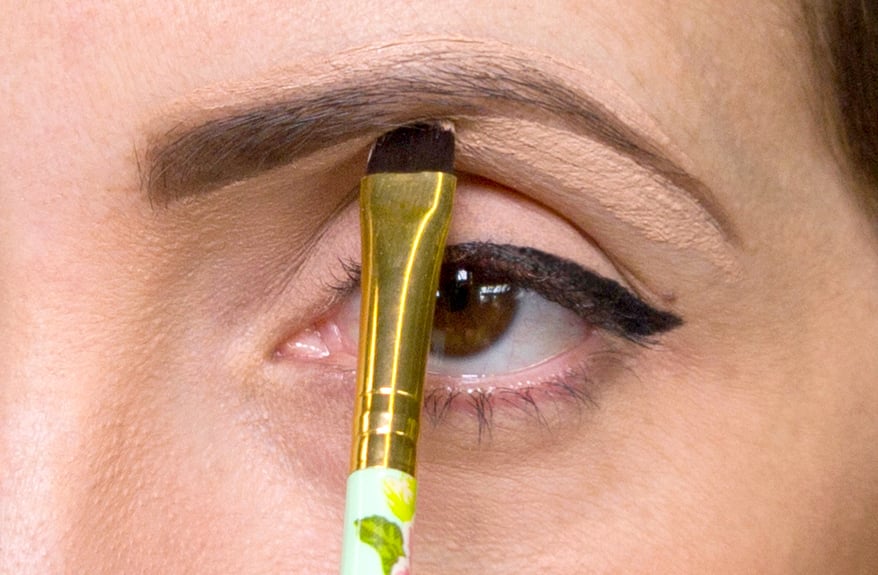 Get Beauty Expert Arlyne's Best Photo-Ready Tips From Walgreens Beauty in the video below!
Shop all of Walgreens Beauty products and check out Walgreens' Bold New Beauty ShopStyle page.
Image Sources: POPSUGAR Photography / THEM TOO and POPSUGAR Photography / Sarah Lipoff