Eyeliner Tips For Angelina Jolie-Style Makeup
Why Angelina's Makeup Always Works So Well
As POPSUGAR editors, we independently select and write about stuff we love and think you'll like too. If you buy a product we have recommended, we may receive affiliate commission, which in turn supports our work.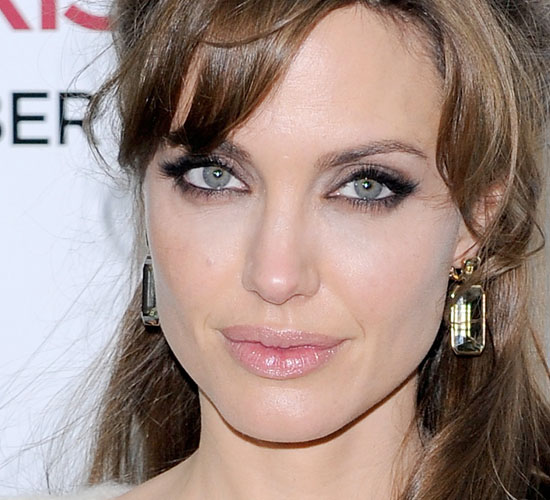 Angelina Jolie hardly ever strays from her signature makeup, but really, why should she? As seen at The Tourist premiere, it works. A few tips for working this kind of eyeliner-focused look:
Size matters: Draw a thicker line along the top lash line, and a thinner one on the bottom. Also pay attention to this detail: The width of Angelina's eyeliner is thicker at the outer edges of her eyes, but it's barely visible near the "inner V." Ignore these guidelines only if you want to be an Alice Cooper doppelgänger. (No offense to Mr. Cooper, but that's not the look we're going for.)
The right stuff: Angelina is a longtime fan of Guerlain Terracotta loose powder eyeliner. It creates beautiful definition, but beginners may have a tough time with the wand applicator. If you're a newbie, try a gel-based eyeliner instead. I use MAC Fluidline with the #266 angled brush, and it's an easier place to start.
Smudge away: For a softer look like Angelina's, smudge the eyeliner. Also a good plan if you're a little clumsy, since it covers up mistakes.
Lash out: Applying a few individual false lashes at the outer corners of your eyes will amplify the look-at-me effect. For a similar (but admittedly less dramatic) effect, gently move your mascara wand to push the lashes out and to the sides.