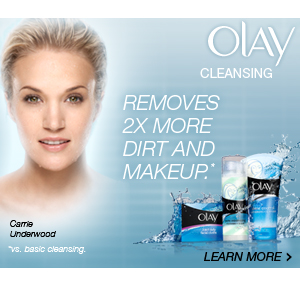 Unfortunately, our complexion doesn't always cooperate with our social life. Everyday factors can really take a toll on our skin, so be proactive with Olay Cleansers to ensure you'll get noticed for all the right reasons. Get your skin ready for whatever journey lies ahead by following these tips:
Washing your face daily with Olay Foaming Face Wash or 2-in-1 Daily Facial Cloths, especially before bed, will decrease impurity buildup and clogged pores.
Olay's Oil Minimizing Toner will remove dirt, makeup, and excess oil without stripping your skin of its natural moisture.
Olay Facial Cleansing sets the standard for that ultra-clean feeling with face washes, scrubs, and cleansing cloths designed to meet the needs of every skin type. Working deep down, they remove even microparticles of dirt.

For more information on all these products, click here!