Faking Flawless Skin
How to Fake Flawless: When to Use BB Cream vs. CC Cream vs. Foundation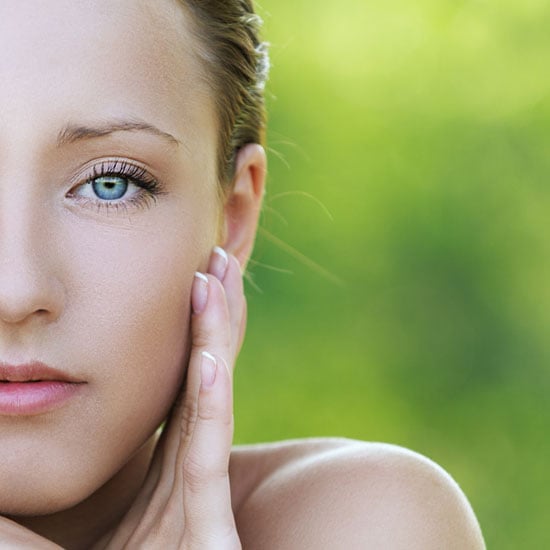 Alexis Wolfer, author of the popular blog The Beauty Bean, is partnering with POPSUGAR Beauty to bring you her favorite trends, beauty tips, and how-tos in a series of nine posts.

Skin naturally flawless? Move on, lady, this one's not for you.
For all of you who deal with the occasional (or not so occasional) breakout or have age spots or other forms of uneven skin tone, though, faking flawless skin is now easier than ever. You just need to know the inside scoop on picking the right product that not only conceals your imperfections but also helps to prevent breakouts, even skin tone, and ward off the signs of aging.
But where to begin?
Between BB creams, CC creams, and traditional foundation, how do you know which one is for you? (Well, you keep on reading, of course!)
When to use BB cream: If you are prone to breakouts, BB cream is for you. Not only does BB cream give you lightweight coverage to conceal redness, but it also helps to reflect the light for natural-looking radiance while keeping skin clog-free and hydrated. Plus, it helps to prevent aging, too — both with its elasticity-improving properties and its SPF — making it great both for teens looking for lightweight coverage as well as adults simultaneously dealing with breakouts and the signs of aging (which just seems like a mean confluence of skin problems, if you ask me!). If you have an especially red pimple (or pimples), apply BB cream to your whole face and then apply concealer on top to spot-treat especially problematic areas.
When to use CC cream: If breakouts are a thing of your past, but you still have either postpimple dark spots or another form of hyperpigmentation (like melasma, sun spots, or age spots), reach for the CC cream. Not only does CC cream help to immediately conceal any uneven skin tone, but it also helps to improve your skin tone over time. Many CC creams, like the Covergirl + Olay Tone Rehab 2-in-1 Foundation CC cream, also have antiaging properties that will simultaneously help to infuse skin with fine-line-reducing and wrinkle-erasing peptides, so look for one of those for double the benefits! You'll still want to use your antiaging nighttime products, but now at least you'll get the benefits of a comprehensive skin care routine during the day, too — and in your makeup no less!
When to use foundation: If full coverage is your top priority, foundation is likely for you. While it doesn't have the same skin-care-benefitting properties as a BB or CC cream, it often provides much more coverage than either one. Many newer foundations, like Covergirl + Olay's Simply Ageless Foundation, do offer antiaging properties, SPF, and other skin care benefits, so look for one of those. Or, at the very least, be sure to apply your skin care products (especially SPF!) underneath your foundation to protect and perfect your skin while concealing.