Fall 2010 Hair Trends
Colorist Marie Robinson Talks Fall's Hottest Trends and More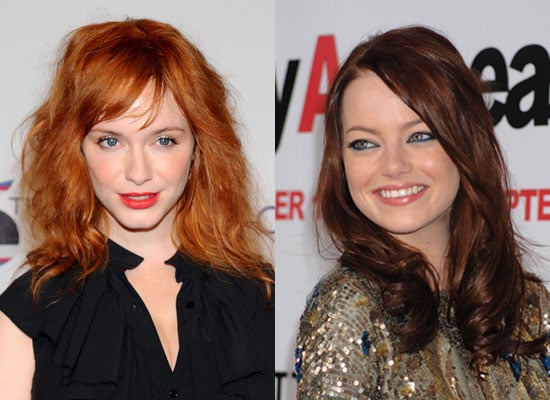 Not only is Marie Robinson the color director for Clairol and colorist to stars like Anne Hathaway and Rachel McAdams, but she's also owner of the posh Marie Robinson Salon in NYC. Since last week, Marie's been sharing her advice with us on doing color right, from her at-home coloring essentials to selecting box color, but for the final installment of this series, Marie's talking Fall trends. To see what she has to say, just keep reading.
BellaSugar: What are your favorite trends for Fall?
Marie Robinson: I love platinum color, strong copper colors (think Emma Stone and Christina Hendricks) sandy browns, and cocoa dark browns. They look so beautiful with the camel color coats and jackets that are big this year. Navy is the new black — it's ideal for those Fall hair color trends.
BS: Ombré highlights seem to be everywhere. Love them or hate them?
MR: Love them. I don't know why it took so long to go mainstream. This beachy ombré color hit the runways in '98 in Paris, and I watched colorist Christophe Robin create it. There have been subtle and extreme differences with this color over past years.
BS: What are your most requested celebrity hair color looks right now?
MR: Gisele [Bündchen] is still a big request, Sarah Jessica Parker, Drew Barrymore, [and] Emma Stone.
BS: What's your favorite part about your work as a colorist?
MR: I can transform with color, bring confidence to someone, or just even brighten someone's day when they say to me, 'I need a pick-me-up.'