Fall 2010 Makeup Trends
The Perfect Makeup Shades to Wear Right Now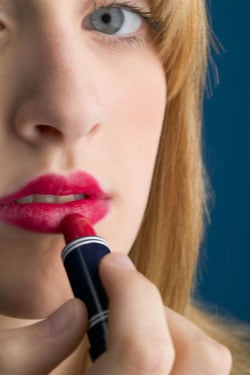 We may be a few weeks into a new season, but the temperatures haven't quite settled into Arctic conditions just yet. This calls for some transitional makeup. That's why I asked celebrity makeup artist Brett Freedman his tips for making the switch from sweltering hot times to cool, crisp times all the more seamless.
"I'm seeing a lot of plum and cranberry shades," he says, with the focus on darker brows and lashes, minimal shadows, deep lips, and paler skin. "Usually it's all about how to extend your tan," Brett explains, but more people are embracing looks worn on True Blood, and by pop star Katy Perry. To find out the rest of his change-of-season advice, just keep reading.


Getting Lippy: "Instead of the apricots and bright pinks of Summer, it's more about the cranberries and cherry colors," he says. Try Revlon's Cherries in the Snow ($8).
Instant Autumn: If your favorite lipstick or gloss feels too last season, simply put a gold gloss on top. "Just the [warm] tone brings it into something more season appropriate," he explains.
In-Between Blush: When wearing a cherry or cranberry lip, avoid going all matchy-matchy with your blush. Try Maybelline Soft Plum ($7), a cool-toned mauve.
Touch o' Gold: "Adding a touch of gold to everything always kind of makes everything a little nicer," says Brett. Try MAC Eye Shadow in Goldmine ($14) on the lid, or wear it over a deep shadow to make the color a little warmer.