Faux Undercut Braids Trend | 2013
The Braided Undercut Trend — Would You Wear It?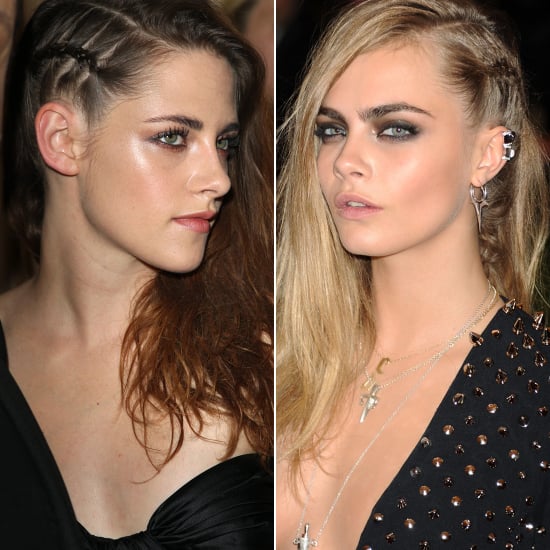 It's official: the faux-undercut braid trend is sweeping the nation. The sideswept style, which features one or more french braids woven tightly against the head, is set in such a way it appears the wearer is donning a daring undercut. Spotted on stars like Kristen Stewart, Cara Delevingne, Khloé Kardashian, and Jennifer Aniston, this faux-undercut look is the perfect way to try an edgy coif without going under the scissors.
To get the look, spritz hair with a beach-wave spray, like Alterna Bamboo Style Boho Waves Texture Hair Mist ($22), for maximum tousle and texture. Create a deep side part and begin braiding on the less heavy side. Start the braid right above the temple at your hairline, braiding back to behind the ear. Secure your plait with an elastic and bobby pins, and you've got yourself one of Summer's hottest beauty looks.