Fergie, Mary J. Blige Launching Second Fragrances
Multiple Stars Set to Launch Their Second Celebrity Fragrances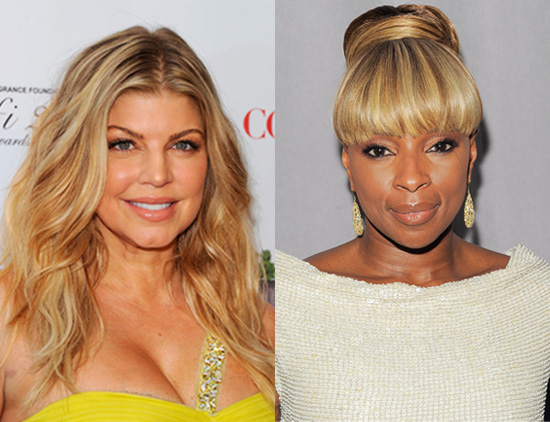 The annual FiFi Awards took place earlier this week (see a list of winners here), and during the ceremony, celebrities in attendance had a lot to reveal about what they have coming up next. So popular their fragrances have been, many of them are set to launch their second fragrances in the coming months. To find out who and more — including whose husband is absolutely adorable — just keep reading.
Mary J. Blige blossoms: Mary J.'s premiere scent, My Life, set all kinds of sales records, and now a second fragrance, dubbed My Life Blossom, is in the works. You can check it out in August on HSN.

Josh Duhamel

is a dreamboat: Not only did

Fergie

's husband, Josh Duhamel, surprise her by making an unexpected appearance at the awards, but he got on stage and poured his heart out to his wife in the most charming of ways. "I couldn't be more proud of the most talented, beautiful woman I've ever met. She is the ying to my yang, the froth to my cappuccino, and my partner in crime," he said to the crowd. Cue the collective sound of aw-ing.
Fergie loves a play on words: After being surprised by Josh, Fergie turned to him, as well as her agent, and quipped, "You f*ckers! Sorry, I'm outspoken." Obviously she was referring to her award-winning scent, Outspoken by Fergie. And next up for the singer is Outspoken Intense, a fruity floral available in July.


Kate Walsh

has a new man: You might recall Kate Walsh's quirky ads for her debut scent, Boyfriend. And soon she'll release a sophomore perfume. "Yep, there's another Boyfriend coming for Valentine's Day," she said, adding, "Who doesn't want a boyfriend for Valentine's Day?"
Padma Lakshmi is a master of customizing: People who enjoy the art of cuisine, like Top Chef host Padma Lakshmi, are often into fragrances as well. In fact, she attended the awards wearing a special blend of jasmine, neroli, and rose. "But it's never the same mix. It's different every day," she revealed to WWD.