Five Mistakes That Can Ruin Your Skin Quickly
5 Mistakes That Can Ruin Your Skin Fast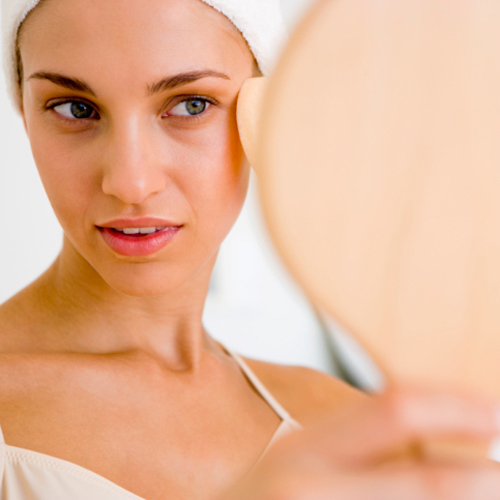 Clear skin is a many-splendored thing, but unfortunately, it's also incredibly easy to lose. Most of the time, getting a breakout isn't your fault. It's hard to avoid stress, hormones, weather, and a lot of other skin-undermining stuff. However, there are a few things that can have an enormously detrimental effect on your skin very quickly, and mess things up before you even notice. Find out how to avoid them when you keep reading.
Picking at stuff: You've got a little dry skin flake or the tiniest of bumps, and you just can't resist scratching it off. Next thing you know, you've got a big, pus-filled bump and a whole crop of other spots springing up around it.
Abruptly switching products: This one is the worst, because it's not just about skin care. Even if you switch shampoo, conditioner, or lotion, you can end up with secondary acne issues because your skin is inflamed. If you can, always test new products out, and transition them in slowly.
Having bangs: If you have hair that's even remotely oily, just be warned that getting a fringe can often mean a forehead's worth of acne all of a sudden. To reduce the bad effects, don't use a lot of product in your bangs, and use a round brush to keep them from laying on your forehead.
Putting your hands on your face: Hands are covered in bacteria and oil. Try forcing yourself to lean back instead of forward if you want to break the habit.
Not getting enough sleep: Sometimes you have no choice but to forego shut-eye. If, however, you're just out late a lot, perhaps think about giving your body a little more time to recharge. Don't worry, there will always be another happy hour next week.