Fixes For Under-Eye Circles
Under-Eye Options, Part 3: The Illuminati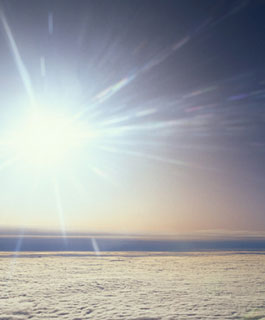 Continuing our series on the options for conquering under-eye circles, we come to the products designed to keep your eyes looking bright and cheery — the lighteners and brighteners. These products attempt to cover up dark circles through different means than traditional concealers, and also deal with the hyperpigmentation that can contribute to dark circles. to learn a little bit about the major families of these products, just read more.
Luminizers
Luminizers are the heavy hitters of the illuminating family. These creams and powders often employ pearlescent particles, mica, and anything else that shines like a tiny mirror. The goal, of course, is to break up the light that strikes your under-eye area, softening it and distracting from dark circles. However, luminizers don't do anything to correct the black and blue under your eyes, and the effect lasts only as long as the product does. The bottom line on these is that they're better for covering up volume loss and fine lines than circles, but they're still an important tool in your arsenal, especially as your skin ages.
Lightening powder
Lightening powders are an old-fashioned fix for dark circles. Most of them are yellow-based to offset purple and blue marks, much as many under-eye concealers are. The difference, though, is that lightening powders offer sheerer coverage and don't contribute to those under-eye creases you get from concealers. So if your under-eye circles aren't too dark and you're young (so you've still got plenty of volume under your eyes), these can be a good option.
Lightening cream
Oh, hydroquinone, how bleachy thou art! If your circles have more to do with hyperpigmentation than visible blood vessels, a skin lightener could work well for you, especially since they tend to be pretty powerful. Only one problem: traditional skin bleaches aren't the safest product around, and they can leave you with patchy pigmentation.
Lightening lasers
A round with the laser can help immensely with heavy pigmentation and visible blood vessels, especially if you use a powerful carbon-dioxide laser. Unfortunately, this option is also exorbitantly expensive, and if you're young you might have to do it again several times down the line.