Fixing Bangs Cut Too Short
What to Do If You've Cut Your Bangs Too Short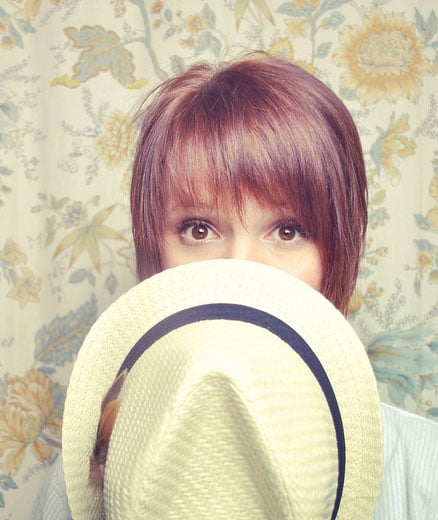 There's a saying amongst hairstylists that goes something like this: "Don't come b*tching if you cut your hair in the kitchen." And as tempting as it is to snip just a tad off annoyingly long fringe, sometimes the at-home results are less-than-perfect. (As many hairstylists can attest.) So what can be done if you went a little too scissor happy? Read on for tips on setting your bangs right.
The hair accessory: It's probably the most obvious choice, but a hair accessory can hide a variety of sins. From sequined headbands to macramé barrettes, there's a hair accessory for everyone.
Be the master of disguise: A great way to disguise too-short fringe is to curl your entire head of hair, incorporating your bangs into the wave. Use a teasing comb to blend layers, and spritz with a texturizing spray to enhance volume and fill in any gaps.
Hide it: If you have enough strands from the top and crown area, simply sweep them over to hide your short-at-the hairline layers.
Is it time to change?: Perhaps your newly slight fringe can be the impetus for a whole new 'do. If that's the case, talk to your stylist about your options.
Turbocharge: Impatient, are you? Help give your strands a boost with a product designed to speed up the growing process, such as Viviscal dietary supplement ($100) or Aveda Invati Scalp Revitalizer ($60).
Change of heart: As Tabatha Coffey says, the shorter the bangs the edgier. So maybe your baby bangs aren't that bad after all.
When all else fails: Head to your stylist. Perhaps he or she can come up with a way to notch into your bangs or angle them to take a bit of the edge off. And if you have to snip at home, next time point cut below the eyebrows for the best results.