Flirty Summer Beauty
How to Beautify For a Summer Romance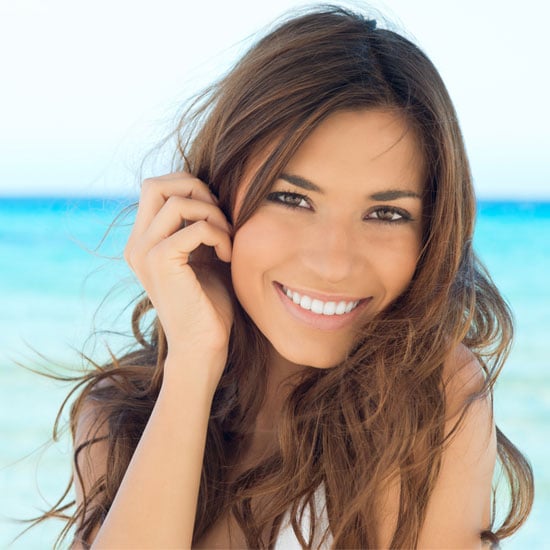 Alexis Wolfer, author of the popular blog The Beauty Bean, is partnering with POPSUGAR Beauty to bring you her favorite trends, beauty tips, and how-tos in a series of nine posts.

Summer romances are all about flirty fun and spontaneous spirits, which is why it's essential our beauty routines follow suit. Unlike cozy Winter date nights that call for a smoky eye and sultry lip, Summer is all about flaunting your natural beauty and keeping your look light, flirty, and sexy — especially when hot weather (and a hotter romance) has us wanting to strip down (yes, even our makeup routines!).
To keep your Summer beauty routine simply sexy, skip the heavy foundation and elaborate eye makeup and instead narrow it down to the three essentials: smoochies, shimmer, and scent.
Smoochies: Nothing ensures a perfect date night like an epic goodnight kiss. Lip gloss can be sticky, and no man wants to be wearing your lipstick home, which is why tinted lip balm is the way to go. Better yet, the moisturizing formula of CoverGirl's Smoochies will keep your lips kissably soft too! (For an added bonus: dab a little bit of your tinted lip balm on your cheeks for a pop of dewy color!)
Shimmer: Summer beauty is all about simple, multitasking beauty products, which is why I love a bit of shimmer. Whether in the form of a luminizing stick or pearlized eye shadow, a little bit of shimmer is just what your Summer beauty routine needs to ensure you look bright-eyed and absolutely radiant. Dab a bit on the inside corners of your eyes, your brow bone, and the tops of your cheekbones to highlight your features and add a pop to the cupid's bow of your lips for a fuller-looking pucker.
Scent: Of all our senses, scent has the strongest tie to memory, so make it a good one. Just be sure to apply it lightly (the Summer heat has a way of exaggerating even the lightest application!) and strategically (try a dab on your collarbones, behind your ears, and at the nape of your neck for a subtle scent of sexy). For quick and easy application on the go, look for a rollerball fragrance or a solid perfume.