Foods That Stain Your Teeth
6 Things That Are Ruining Your Smile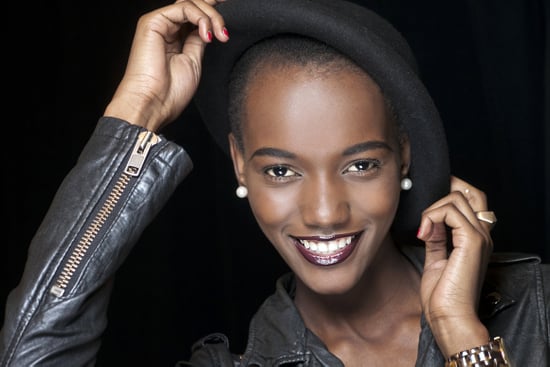 There are two groups of smile bandits: substances that stain and those that erode. Then, there are the double threats (hint: you'll probably be giving up soda after reading this post). In honor of Smile Appreciation Month, we're taking a deeper look into what might be stopping you from keeping those pearly whites their most glistening. To find out which foods are harming your teeth — and why you shouldn't take the time to brush after eating — keep reading.
Coffee and tea: Taking your coffee black or sipping on dark teas can lead to staining, and if you tend to add spoonfuls of sugar, your morning pick-me-up could lead to a dental debacle.
Wine and alcohol: You might have thought that only red wine could do harm to your smile, but white can cause some issues too. Wine has an acidic pH, which can eat away at your enamel. But alcoholic drinks in general reduce saliva production, preventing sugars and other debris from rinsing away.
Sweets: Sticky snacks and even dried fruits can adhere to and erode your teeth. Satisfy your afternoon cravings by crunching on crisp veggies instead. Not only do foods like carrots and celery help to increase saliva production, but they aid in wiping away plaque too.
Smoking: The tar in cigarettes can stain your teeth and decay your gums. When your gums aren't at their best, it leaves your teeth vulnerable to deterioration. Smoking also increases your risk of oral cancer and gum disease. There's never a better time than now to quit.
Drinks: In a healthy-smile diet, soda, sports drinks, and energy drinks can all be taken off the menu. The combination of acid, carbonation, and sugar creates the perfect environment for erosion to take place.
Acidic foods: Citrus fruits, juice, tomatoes, and more fall into the acidic category. Acids chip away at your enamel, which can cause yellowing. You also have to be careful of brushing your teeth immediately after eating acidic foods because you can push acids deeper into your teeth.
The solution: Everything in moderation. If you enjoy any of the above (and who doesn't?), then make sure to rinse with water soon after and keep a stick of sugar-free gum around to help cleanse your teeth. Your dentist is sure to thank you.