Fragrance Trends Spring 2010
Fragrance Trends: What's Hot Now?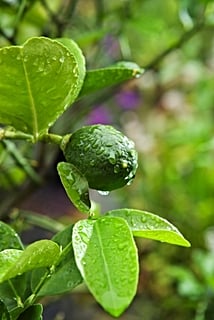 Recently, Victoria's Secret's in-house fragrance guru, Mark Knitowski, gave us the lowdown on ways you can make your fragrances all the more sexy. He even provided a behind-the-scenes glimpse as to how he comes up with the distinctive combinations and thought processes that go into each scent he makes for the brand. For my final installment in this series, Knitowski's talking trends. Find out what he had to say about what's hot now — along with what we should avoid — when you read more.
What type of scents are trendy these days?
Right now we are moving to a feeling of optimism. [We're] working through a trying time, so many fragrances [are] using green, watery, citrus-type of notes, especially for the Spring season, combined with fresh florals, such as peony. It is a note that combines a green and dewy feel that refreshes. It is a key element behind our Spring launch, Heavenly Flowers (available in April). It is vibrant, bright, and lush; true to being romantically optimistic. We feel the fragrance, concept, and package are all right on-trend for the upcoming season.
We just launched Very Sexy Now ($20-49) which plays off the citrus theme with a lime accord, the watery theme with a rainwater accord, [and] a fresh Lily floralcy. [It] wraps with musk and woods to create a proactive feel which is dark, but bright at the same time. It is an amazing juxtapositioning, but right on-trend for the Spring.
What scents feel outdated — or all wrong for this time of year?
I believe it is up to the individual when it comes to a scent being outdated or wrong. If you are comfortable wearing a particular fragrance and it works for you year-round then there is nothing wrong with that. What we do see is bigger, bolder, heavier scents do not do as well in the Spring and Summer months.