Georgia Louise at Shellie Goldstein Acupuncture
Spa Spotlight: Georgia Louise, Facialist to the Stars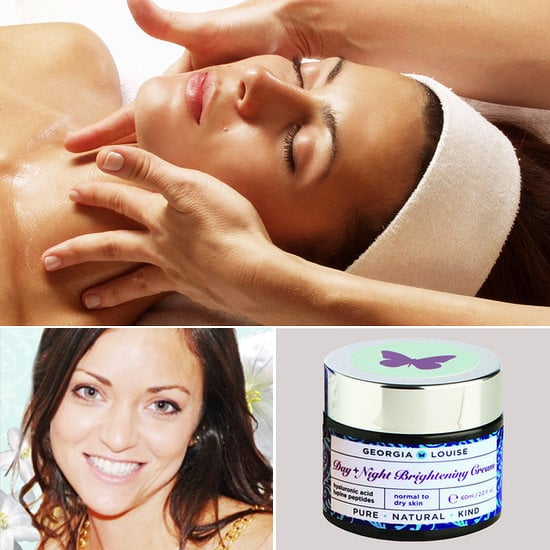 Behind the doors at Shellie Goldstein Acupuncture in New York City's Flatiron District is world-renowned facialist Georgia Louise (pictured lower left). Hailing from London, where you can find her part time in her own spa in Knightsbridge, Georgia is known for her holistic healing, bespoke treatments that famous faces such as Linda Evangelista, Emma Stone, Cameron Diaz, and Shalom Harlow can attest to. What's more, she's just developed a line of skin care products originally made in her very own kitchen — up until the demand for them became too great.
Her signature facials range from $360 to $500, with a variety of other treatment options on the menu, including the CACI nonsurgical face-lift, Dermaroller collagen therapy, fruit enzyme treatments, chemical peels, microdermabrasion, and LED light therapy.
Georgia's homemade products, which range in price from $70 to $90, are predominantly organic and are currently available online in the US and are carried in Goldstein's office.
Editor's note: Shellie Goldstein is a relative of POPSUGAR Beauty UK Editorial Director Jamie Roy.